Senior Living Occupancy: A Guide to Bringing New Residents Into Your Community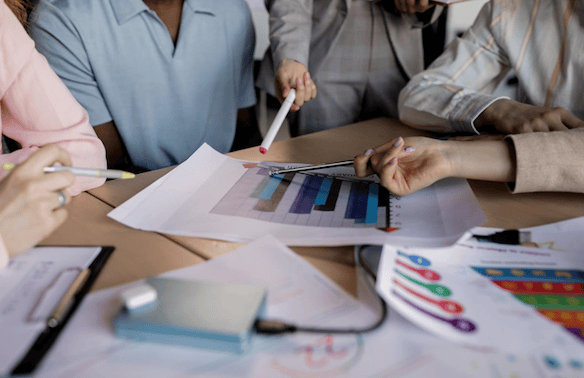 Recruiting a steady stream of new residents is a top priority for all senior housing organizations. In an ideal world, crowds of eager seniors would magically appear on your doorstep, clamoring for the next opening in your always-full community, but in reality, many organizations find it difficult to maintain consistently high senior living occupancy rates, especially in the aftermath of the COVID-19 pandemic.
Luckily, implementing innovative technology and marketing strategies helps communities stand out from competitors and boost occupancy rates. These tools have become more critical than ever as the senior housing industry continues to experience sluggish growth in the post-pandemic era.
Tip: A lot of these tactics, especially around marketing and sales trends your team should be watching out for is outlined in our recent webinar, Senior Living Marketing Trends We're Watching. Watch the webinar now!
The Latest Trends in Senior Occupancy
National and local senior occupancy trends are valuable benchmarks that you can use to evaluate your organization's performance.
A recent report from the National Investment Center for Seniors Housing & Care reveals that occupancy rates are rising but still have not returned to pre-pandemic levels. NIC MAP Vision found that in the second quarter of 2021, the number of occupied senior housing units in the United States fell to a pandemic low of 77.8%.
Fortunately, by the first quarter of 2023, occupancy rates had risen to 83.2% – an increase of 5.4% over seven quarters. This growth is a step in the right direction. However, national occupancy rates remain 4.0 percentage points below the highest level (87.2% during the first quarter of 2020).
Additionally, occupancy increases haven't occurred evenly across the country. Here's a quick breakdown of occupancy rates in several NIC MAP Primary Markets as of the first quarter of 2023:
Boston, MA: 89.1%
Portland, OR: 86.6%
Atlanta, GA: 80.3%
Cleveland, OH: 79.5%
Houston, TX: 78.5%
Additionally, construction of senior living properties has declined from 7.8% in the fourth quarter of 2019 – a historic high in the industry – to 5.1% today. NIC's chief operating officer Chuck Harry attributes this slowdown to higher interest rates and financing costs.
In this tumultuous market, many retirement communities have focused on lead generation and resident retention to meet their occupancy goals.
How To Generate Leads for Senior Living Communities
Generating new leads is one of the most effective ways to maintain a consistently high senior housing occupancy rate. Organizations can use market fundamentals and assisted living software to create strong demand and quickly convert leads to move-ins, increasing revenue annually.
1. Direct Marketing Efforts in Local Communities
Senior living sales software with geofencing capabilities ensures that the right people find your marketing materials at the right time. These tools deliver targetted digital advertisements to specific audiences, like social media users over 60 who live within a twenty-mile radius of your community. You can also market your organization to local healthcare providers who make referrals to retirement communities. Seniors typically want to remain in their local communities or move closer to family members.
Creating content focused on local amenities and attractions also generates new leads. A short video that shows assisted living residents attending a nearby fair or taking their grandkids for a walk in a neighboring park can help seniors envision their lives as members of your community.
2. Focus on Building Personal Connections
Senior living professionals strive to develop close relationships with residents before and after move-in day, but it can be challenging to remember every lead's needs and preferences. Entering data into an Excel spreadsheet is time-consuming, and your office can quickly become buried in paperwork if you try to maintain handwritten notes for hundreds of leads.
Customer relationship management software makes recording and sharing client information easy, though, so you can offer personalized service. A prospective resident with a pack of Chihuahuas, for instance, will be delighted when you call to inform her about available pet-friendly living units. Meanwhile, the family of a senior with Alzheimer's might be interested to know that your memory care unit has just added art therapy classes.
3. Use Marketing Automation To Ensure Timely Follow Ups
Attracting new residents can be a long and complex process. Choosing a senior living community is a big decision, so most prospective residents want to thoroughly research their options and weigh the pros and cons with their families. Frequent communication from friendly sales representatives can help your organization stand out, but it can be hard to keep track of emails and phone calls when you're juggling many leads in different stages of the recruitment pipeline.
Fortunately, marketing automation streamlines the communication process. Staff no longer need to waste time hunting down an elusive sticky note with an email address or asking around the office to see if anyone returned a family member's call. Instead, technology like Eldermark's marketing automation integration collects data about leads and automatically sends follow-up messages.
How To Improve Resident Retention
Generating leads is only the first step involved in improving occupancy rates. Once new residents move in, retirement communities want them to have long and happy stays. Here are two strategies to boost retention rates:
1. Provide Adequate Staffing
A severe staffing crisis has swept through the senior living industry. According to a 2022 American Health Care Association survey, 87% of senior living communities have moderate to high staffing shortages. Other property types are also facing dire recruiting challenges. Residents may leave communities that can't provide appropriate and safe care due to inadequate staffing.
Data analytics tools and other technology can help you recruit new staff and schedule employees when you need them most. Plus, time-saving tools like EHR software can reduce burnout and enable staff to dedicate more attention to providing personalized care for residents, increasing retention.
2. Nurture A Sense of Community
Residents who feel lonely or out of place in their new homes may choose to return home or seek alternative housing. Organizations can use engagement software to effectively manage and plan group activities like game nights and painting classes and identify residents who may be self-isolating.
These social initiatives help residents build community. These can be beneficial, it's proven that seniors with rich social lives are less likely to experience health conditions associated with social isolation, like dementia and heart disease.
Overcome Occupancy Challenges With Senior Living Software
The pandemic, staffing shortages, and other factors continue to impact assisted and independent living occupancy rates. Senior living technology and strategic marketing decisions can help organizations increase the total number of leads and boost retention rates
Eldermark offers a variety of convenient solutions to enhance the resident experience, help teams manage operations, and grow occupancy rates. We can cover all your marketing and operational needs, from billing to risk management and everything in between.
Schedule a free demonstration today to learn how Eldermark can help you grow your community, increase revenue, and enable you to provide amazing resident outcomes.