See How You Can Make Your Workday
Paperless

at your Community
Schedule your personalized demo of ElderForms document management and eSign today!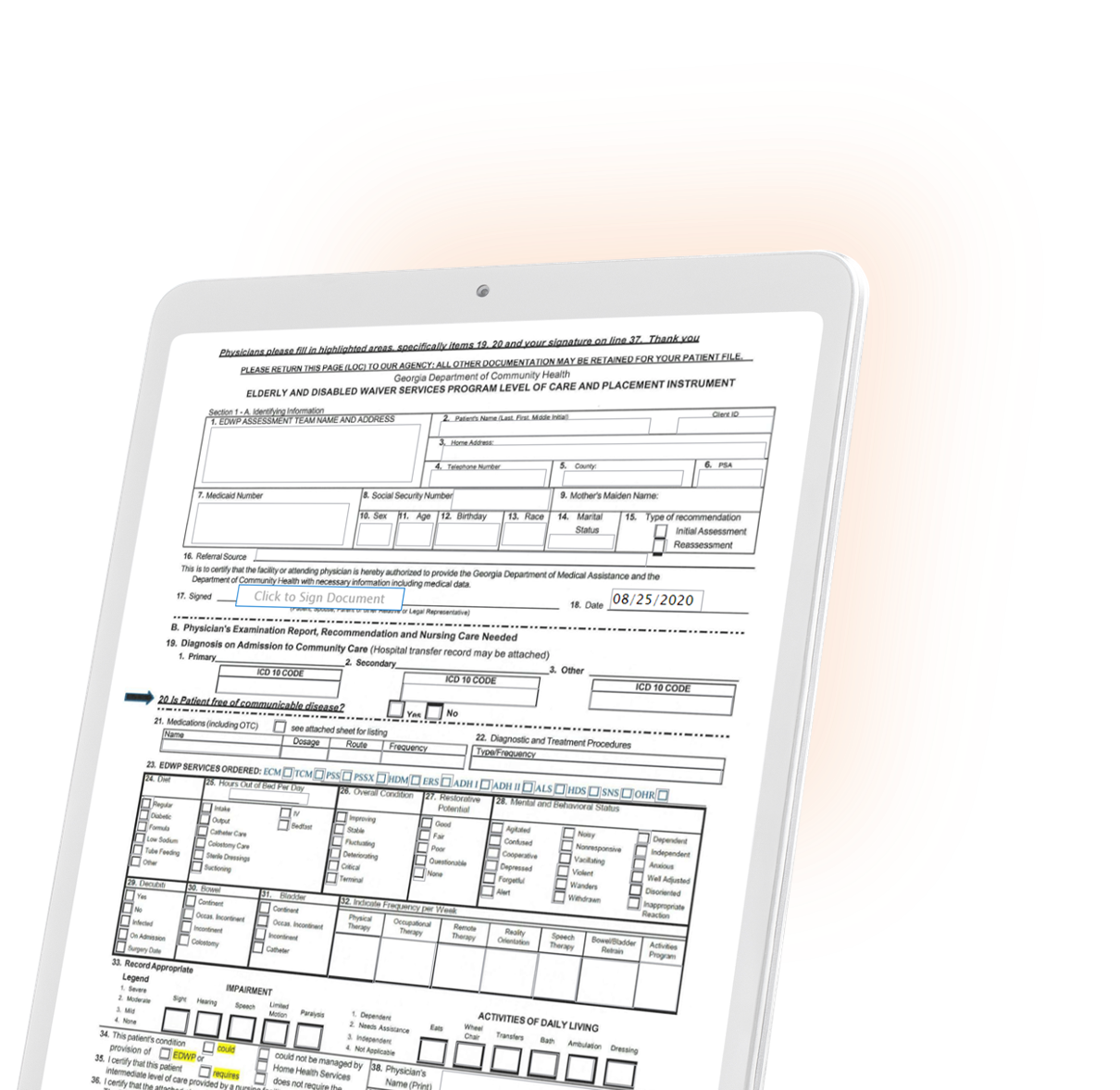 In senior living, forms and paperwork are a necessary part of life for residents and communities — but if you could digitize all that paperwork and signature collection, could that streamline your team's day and improve your resident experience?
ElderForms is a document management solution built by senior living experts for senior living teams. Whether it's secure storage, tracking document paper trails for compliance purposes, the need to use custom forms per location, or just enabling residents to sign a document using a stylus or touchscreen, ElderForms has your senior living community's needs in mind.
Fill out the form and one of our experienced software guides will get in touch to set up a demonstration at your convenience.