3 Things Your State-Mandated Screening May Be Missing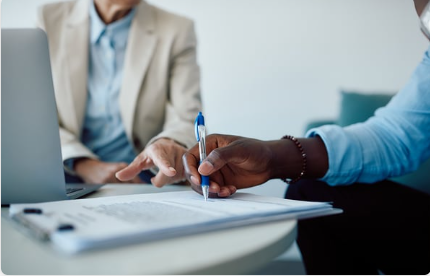 Does your state have background screening requirements? Most states do! Whether they mandate the type of screening you must perform on candidates, or control your ordering process to do so, there are three key items that might be missed.
National Level Data
A lot of state screening systems search just that - the state! Which is all well and good until you have an applicant who has moved all around either in the United States or potentially outside of it. In states such as Virginia or Florida, where companies must order their background checks through the Virginia Police Department or the AHCA system, many bases are left uncovered.
Screening a new hire should go beyond state walls, especially if the prospective employee recently moved to your area. According to Census data, nearly 28 million people – or 8.4% of all Americans – moved within the US in 2021. There's a high chance your candidate did too!
Based on the latest ASEC data, over 17% of those moves were state-to-state, which means that approximately 4.8 million Americans made interstate moves in 2021. You shouldn't hire in North Carolina without knowing your applicant's history in California…simple as that! The national database is comprised of reports from 900 million different record sources, ensuring interstate moves are thoroughly assessed. As for individuals moving from another country, an international search is always the best way to go.

Additional Searches
So your state's vendor runs a statewide criminal search. Not only should you consider a nationwide search to fill the gaps, but there may be other important screenings you should consider before bringing a new member to the team on board.
Will the applicant be performing transportation tasks, driving a company vehicle, or running errands on the clock at any time? If so, a Motor Vehicle Record search is highly recommended and likely required by your business insurance. Other noteworthy searches dependent upon your company policies are drug testing, employment & education verification, and a healthcare sanctions check.
Sanctions include any type of official conviction, debarment, disciplinary action, reprimand, suspension, termination, or any type of adverse action taken against a certificate holder, registrant, or licensee. Therefore, running a Healthcare Sanctions search on a prospective care provider ensures a thorough vetting process before acceptance of a paper certificate presented at face value.

Customization
When using a state vendor, you're putting all candidates into the same bucket. However, background screening is not a "one size fits all" situation. Some applicants may require further investigation, while others personally known may require less. While you cannot replace or avoid state requirements, you can choose to go a step further to safeguard your business, your clients, your other employees, and yourself.
There is no such thing as too safe when it comes to background checks. It's always better to have too much information about a prospect than not enough to make a well-educated business decision on whether to engage with a person. The ability to control the extent of screening done on an individual on a case-by-case basis is valuable and worth the extra effort. Sometimes you don't regret doing the bare minimum until it's too late and a situation in which you get burned forces you to reevaluate your processes.
When faced with the burden of minimal state screening, smart business owners choose to go above and beyond. If you find yourself operating in a state with screening processes in place that lack any of the above, Eldermark can help.
Even in states that are open-vendor or have no background check requirements whatsoever, the same applies. In today's world where the value of a dollar continues to drop, it's more vital than ever that you protect yourself from bad hires, as hiring the wrong candidate can cost a company up to 24 times the position's annual salary.