Solutions for Activity Directors

Helping activity coordinators keep residents mentally, physically, and spiritually active
Technology is making it easier and easier to stay in touch with friends and family – no matter where they are. Senior living residents and their loved ones are coming to expect these types of interactions to be readily available at their communities.
Improve your community's communication skills and boost wellness today. It's time to implement a social engagement platform that connects your residents, their natural support groups, and your care community workforce in one easy-to-use family portal.
By using senior living engagement technology you'll be able to design more person-centered life enrichment experiences, enhance your communication, and always know if you're meeting your programming goals and standards!
94% of families would choose a community with a family portal
Seniors over the age of 64 compose over 20% of the current population
Their expectations for technology use are the highest they've ever been
"engage has allowed us even more opportunity to tap into data, learn from those insights, and adjust our programming to best meet the unique needs and interests of each of our residents.

"

Senior Vice President of Memory Care and Program Services

Large national provider of dementia services in assisted living

Provide meaningful life enrichment programming and care plans
Developing a curriculum that's personalized to your senior living residents' care needs and interests will produce measurable results by helping your activity department focus on the key areas of resident activities and engagement – the mind, body, and spirit. That means higher resident satisfaction, happier families, better visibility, and an engagement program that will make your assisted living community stand out when prospects consider living with you.
With engage, your community can:
Provide a Family Portal

Simplify Monthly Calendar Management

Increase Program Attendance of Group Activities

Report on Goals, Assessments, and Results

Scale Your Programs and Special Events

Align Programs and Resident Care Needs

When you leverage a centralized social engagement platform, you're not just buying new technology. You're investing in your residents and employees by giving them the tools they need to create personalized programming that will keep everyone mentally, physically, and spiritually active. Recreational programs and group outings improve the overall well-being of your residents while encouraging a sense of community.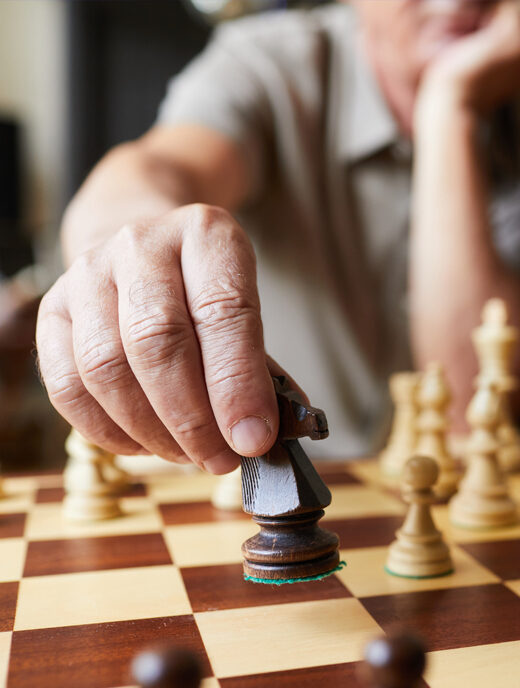 Track and measure your senior care results
Your family portal and engagement platform need to provide insight into your goals, program performance, and resident attendance. With Engage, you'll have highly configurable dashboards and reports so you can see who is (or isn't) participating in events, what programs and recreational activities are the most successful, and why your residents love living at your community! And, if you have specific regulatory requirements, you'll have the tools you need to meet and exceed those programming standards.