Solutions for Senior Living Management Companies
Technology designed for your portfolio and tailored to your communities
Are you tired of having to choose between technology that successfully manages your entire portfolio at the expense of your individual communities or solutions with exceptional clinical processes but poor financial management?
It's time to start using technology that provides you the level of proactive accountability, analytics, and financial management you need to run your enterprise while still giving your communities the industry leading back office and clinical solutions they need to manage their operations and provide exceptional resident care.
Eldermark's complete operational platform is designed specifically for senior living and delivers a measurable ROI in workflow process improvement, revenue capture, business development, and clinical outcomes.
Increase overall service revenue by up to 40%
Provide revenue-producing activities at least 85% of the time
New communities can become profitable in their first year
"We started with Eldermark and then our company was purchased by a new management company who wanted to use PointClickCare. We used it for about 8 months and found it was not working well for assisted living at all. We were very happy to switch back to Eldermark!"

Accounts Receivable

Large national provider of assisted living services

Everything you need to manage your enterprise
Most technology packages for management companies focus on the financial aspects of running multiple businesses and let the clinical needs fall to the wayside. When you partner with Eldermark, you'll be able to connect your entire portfolio and effortlessly manage every aspect of your enterprise in one system – from financials and reporting to marketing and sales to clinical care and resident safety.
Plus, you'll be working on a truly interoperable system that can seamlessly integrate with your existing GL solutions to create efficiencies for your management team and all of your operating and care provider stakeholders so they can deliver even higher quality care to your residents.
With Eldermark, you can aggregate data across community sites to get a holistic view of your operations:
Overall and Community-Level Financials
Performance Against Clinical and Census Goals
Marketing and Business Development
Unrealized Revenue Streams
Robust Dashboards and Reporting
When you leverage a cohesive, interoperable technology platform, you're not just buying software. You're making an investment in your portfolio, your staff, and the residents that depend on you. You're making it easier to aggregate data across your enterprise, you're gaining insights into potential issues before they have an impact, and you're giving your teams the tools they need to provide exceptional care that stands out in the market.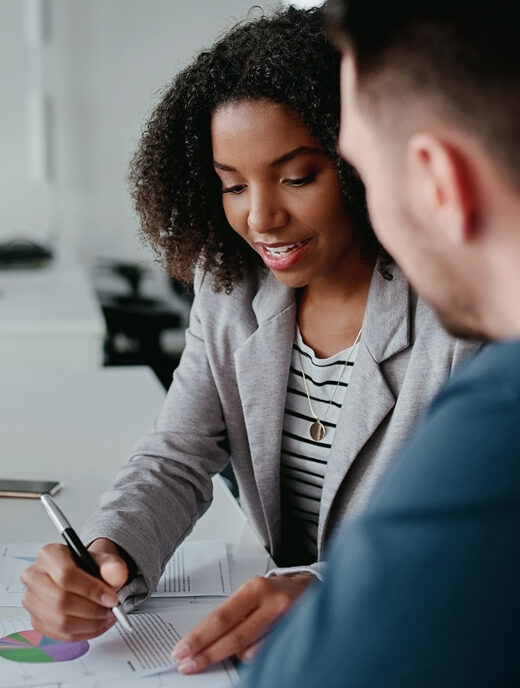 No more sacrificing clinical outcomes for financial insight
It's critical for you to be able to leverage data from across your entire portfolio to inform business decisions and align your technology with organizational goals so you can drive a significant and measurable ROI. But when you use a great financial package that doesn't give you the solutions your communities need to meet their clinical goals, you're not able to truly maximize your investments.

That's why we've specifically built our solutions for senior living instead of trying to make it broadly applicable to any healthcare or long-term care facility. It's designed to support your growth plans and financial targets at the executive level along with the clinical performance of each of your communities.

With Eldermark, you'll get the comprehensive, connected, and configurable solutions everyone in your enterprise needs to be successful.