Eldermark Responds to Senior Living Sales Professionals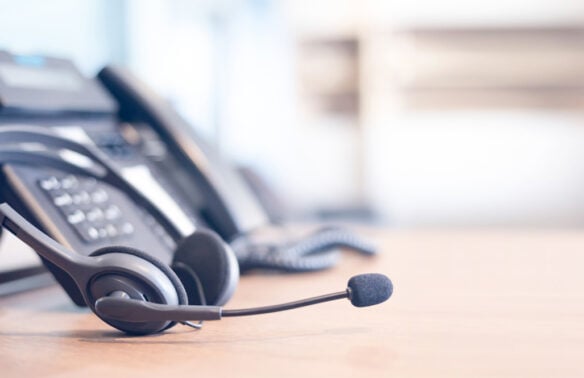 Repositioning Sales & Marketing In-Bound Contact Center to Maximize Results
Minnetonka, MN – February 11, 2019 – At Eldermark, all-in-one senior living software, we invest our time and attention to provide an accessible and superior contact center. Eldermark repositioned their contact center to enhance outcomes. Live chat, new to senior living, converts web site visitors to inquiries with an actionable next step in minutes.
Lori Ledahl named Senior Vice President of Operations offers 25 years of healthcare service operations experience and a proven track record of expertise.
"I'm enthusiastic about this new opportunity," said Ledahl, "we are building a results-oriented team leveraging a century worth of experience in senior living marketing and sales."
To maximize excellence, Eldermark opened its new call center in Bismarck, North Dakota housing a team of talented Contact and Connect Agents.
"Our goal is to enable the front line sales team to win!" said Matt McNeill of Eldermark Software. "The solutions and programs we're deploying are based on direct requests from our customers, including the Contact Center. We're leading the way in our strategic approach, now delivering all-in-one reporting right in the Eldermark CRM."
Eldermark's goals are to ensure the phone is answered timely, capture essential contact information about the prospect or related party, always end the call with a next step, and document the call in the Eldermark Sales CRM solution. Eldermark agents are available to support your sales team fielding first call or overflow calls.
###
About Eldermark: For over 25 years, Eldermark Software has provided an all-in-one senior housing software platform developed by experts and explicitly designed to meet the needs of senior housing providers. Eldermark's fully integrated platform and 24/7 customer care enable customers to focus on providing superior care and on improving outcomes for residents. A full-stack senior living solution, Eldermark offers tools and services for census and facility management, care team workflows, sales and marketing, and resident safety/ nurse call systems. Learn more at www.eldermarkstg.wpengine.com.