Eldermark's new COVID Tracker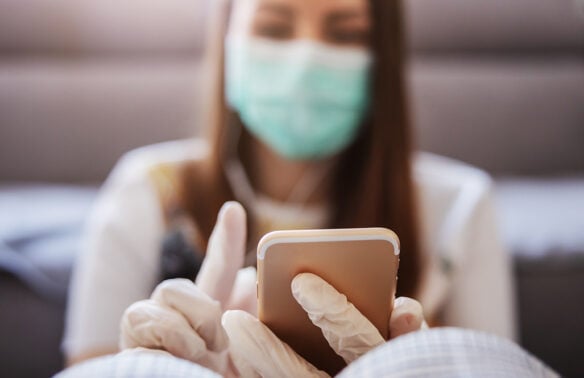 We're proud of the management tools and solutions that have improved your management of COVID-19. Our WISDOM2ACT software module, for instance, allows you to observe, monitor and track resident well-being. And, with Point of Care, staff can confirm resident services on demand … with a single tap.
Our new COVID Tracker is another tool for your toolbox:
– It provides caregivers with a central, easy-to-access location for all COVID-management activities and resident status updates.
– It supports and informs your emergency management and preparedness plans for infectious disease management.
– It informs your staffing-for-resident-acuity models.
– It creates a record for regulatory reporting requirements and for defending liability claims.
– It supports your infection control practices and policies, and demonstrates your compliance efforts
We have written a press release about it, which explains in greater detail how the COVID Tracker, incorporated into our Electronic Health Record technology, provides a historical timeline of a caregiver's response to each resident's COVID management status and makes it easy to track and maintain documented efforts in resident screening, testing and overall COVID-19 management practices.
We'd welcome the opportunity to talk to you about this and other software solutions, all of which aim to streamline care, increase workforce efficiencies and improve resident health outcomes.