Law of Attraction: Attracting and Hiring the Best Caregivers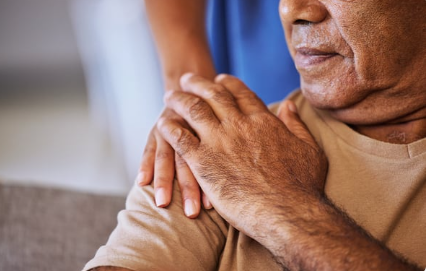 Finding and hiring the best caregivers can be challenging, particularly in today's job market. Now more than ever communities must have an efficient recruiting and hiring process to attract the best candidates. Your recruitment process is the first look for your candidates to see your professionalism, communication, and procedures.
Here are 6 suggestions to help you attract and hire the right candidate:
Clearly define the job responsibilities, and your ideal candidate profile.
Setting proper expectations will help attract the right candidates and ensure they have the necessary qualifications for the job. Your top performers are the blueprint for your candidate. Creating your profile based on what makes them successful will help you determine who will be the best fit and the skills needed to be successful.


Simplify the application process.
If your hiring process is over-complicated, you're probably losing out on a lot of potential candidates. It's not uncommon for a caregiver to begin an application process and decide to leave it unfinished because the application is too complicated.



Offer mobile applications.


Over 50% of caregiver applicants use their phone for online job applications. Keep your postings short and eliminate formatting errors to offer a more mobile-friendly solution.



Respond immediately to applicants after applying.


You may have the best benefits, salary, and clients; but if you're taking weeks or months to respond to your applicants, your best applicants will move on to other job opportunities.


Conduct FAST and ACCURATE background checks.
Roughly 80% of all job applicants include inaccurate, or untruthful information on their resume which could be related to Experience, Skills, Licensing, Qualifications, or Education.



Stay in contact so the candidate always knows what's next.


Thanking your applicant for their interest and explaining next steps is a simple way to help build confidence in your hiring process. It is important to make sure candidates know exactly when they can expect to hear from you next.
Hire the best candidate before it's too late!
We've partnered with CareTime to help you simplify and speed up your background check process so you can hire the best candidate before it's too late. Our background checks provide most results INSTANTLY. Let us show you how simple it can be, and help you secure the best candidates. Learn more here.
Get Awesome Senior Living Content Delivered Straight to Your Inbox!
Posts by topic