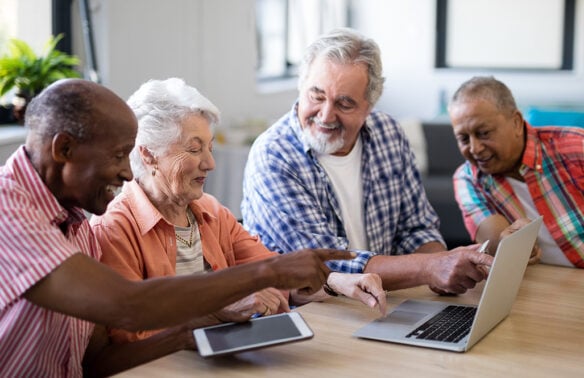 A guest post from Eldermark's Mark Anderson:
It's no surprise to anyone close to any part of the senior living business line that assisted living operators are facing occupancy challenges.
The COVID-19 pandemic has adversely affected the capacity for assisted living providers to achieve their occupancy goals now, and for the foreseeable future. According to a recent Ziegler CFO Hotline survey of 250 providers (mostly not-for-profit organizations), overall assisted living occupancy fell to 85 percent by mid-November, down from 88 percent in July. Lower than planned occupancy — combined with the extra expenses associated with managing the pandemic — has created a state of financial instability across the senior living spectrum.
As we observe the current operating environment of our client customers, we are seeking ways that we can support and offer solutions. In addition to the obvious technology solutions we provide to support sales and marketing efforts directed to improve community occupancy, we also offer products, services, and customer support that ultimately help our client customers create peace of mind for their resident customers and responsible parties.
As a former senior living operator, one of the messages frequently conveyed to my teams was a reminder that the number one service we provide is … peace of mind. In other words, every resident should go to bed at the end of the day in a peaceful state of mind – relaxed, comfortable, feeling cared for and about. And, every visitor, upon leaving the threshold of the front door, should also be in a state of peace of mind, knowing that their loved one and/or friend, is comfortable, cared for, and cared about … no worries. Providing that peace of mind comes from developing a real trust with the resident customer and the workforce teams.
Eldermark's products and our approach to customer support and care seek to create that peace of mind with our customers, so that they are best able to pass along that peace of mind to their customers, even in the face of this pandemic. A trusted provider that offers peace of mind is more apt to experience recovery in occupancy and financial stability, even during tough times.
Here at Eldermark, we aren't on the front lines dealing first-hand with the care needs and worries of those served by senior living communities, but we are doing what we can to support those who are serving them and offering peace of mind where and when we are able.