The benefits of centralized operational dashboards for business intelligence
Start monitoring your clinical and operational performance in real-time and manage your business from the palm of your hand.

Dashboard Design: One Place for Everything

Easily track performance, forecasts, create dashboards, and generate reports from every aspect of your community on one screen – billing, clinical, EMAR, marketing, and more.
Actionable Analytics and Data Sets

Generate reports that don't just give you a snapshot of your community, but help you make decisions that will improve operations.
Data on Demand Templates

Access Dashboards on all your devices from wherever you are so you're always connected to your community.
Insightful Data Points

Whether you're looking for high-level information or getting into the weeds, analyzing your data has never been easier.
Custom Reporting

Use one of over 250 built-in reports or create a custom dashboard to put your most important metrics at your fingertips
Manage Trends and Make Informed Decisions

Quickly understand where your successes and areas of opportunity are with built-in 6-month trend analysis.
With Dashboards, you'll be able to: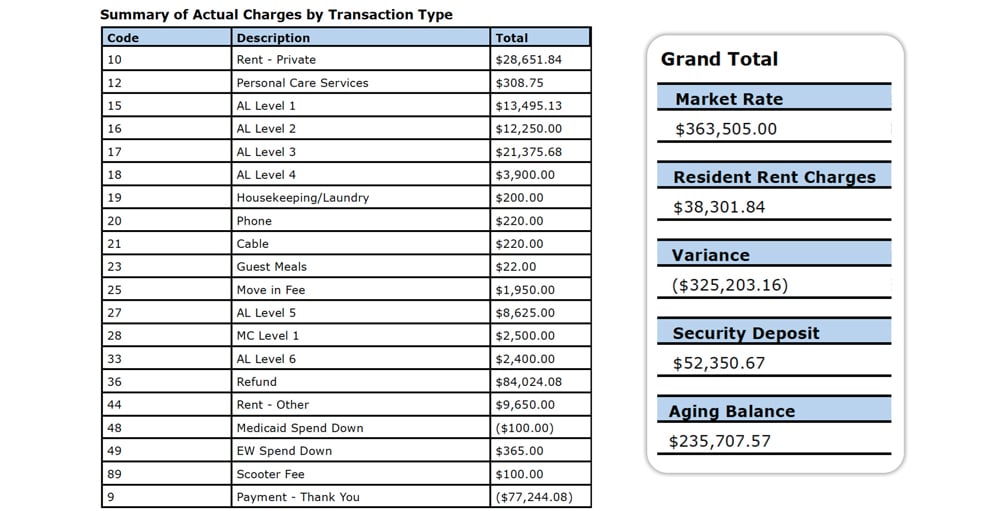 Generate innovative business performance reports designed for senior living
Whether you're an executive looking for high-level information or an operator getting into the weeds, analyzing your data has never been easier. By using some of the most intuitive data analysis tools in healthcare, your information will always be easy to access, understand, and use. All you need to do is log in and your data is there—from clinical care alerts and employee issues to marketing reports and more.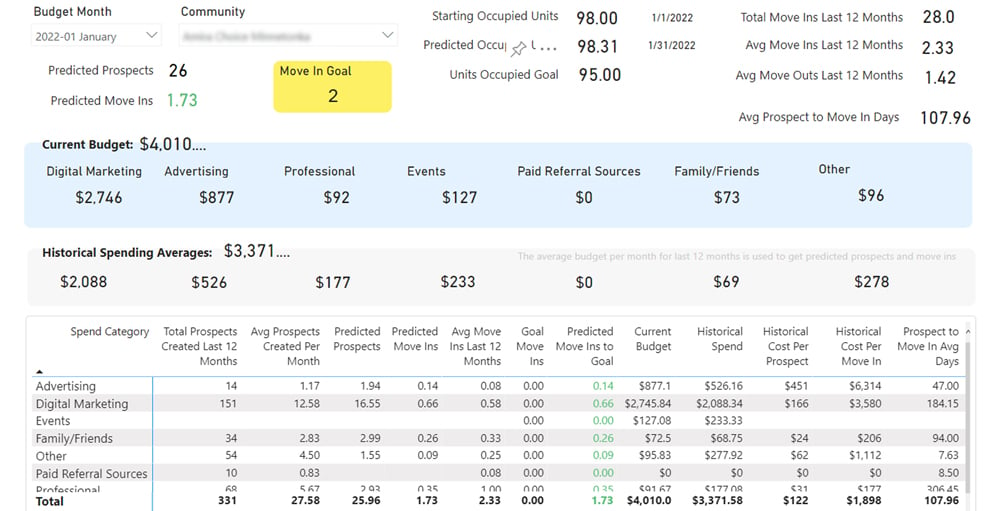 Create solutions that boost productivity with data sources
Make life easier for you and your stakeholders by running reports that give you the insights you need to better run your business. Dashboards are simple to set up and easily configurable by your community or position. This lets you put your most important information at your fingertips with customizable views that will meet the changing needs of your staff and leadership team.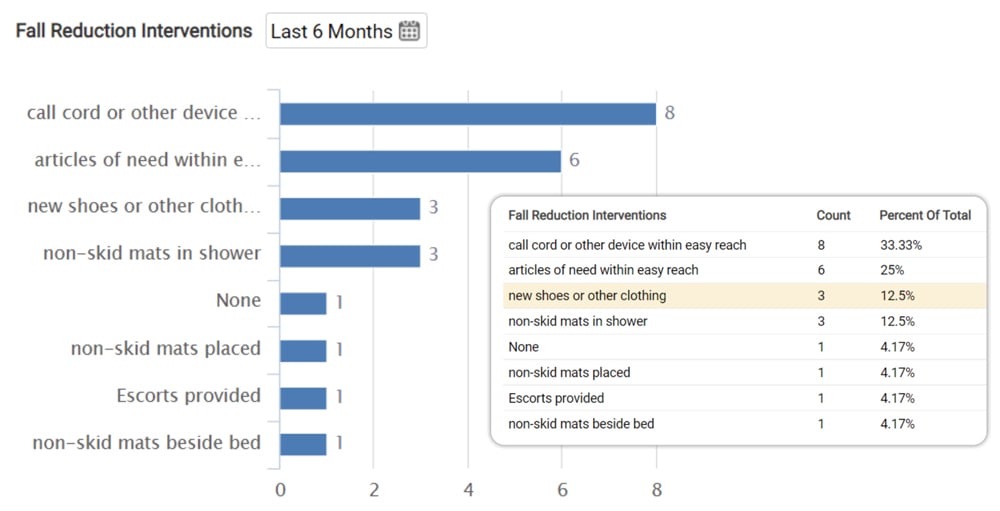 Improve resident care with data visualization
Create a safer environment for your residents by cross-referencing real-time data on incident reports and trends, resident demographics, and follow-up services to take preventive actions that reduce incidents in your community. And by better understanding your clinical needs, you'll get a clear picture of exactly how many staff members you need on duty during each shift or at certain points of the day.