The benefits of digital payments
Enhance your residents' experience while simplifying your payment processes and improving your cash flow.

Online Resident
Payment Portal
Embed a secure, easy-to-find link to our self-service payment portal on multiple community websites.
Simplify Electronic Payment Systems

Simplify operations, allow residents to pay online, and let your team invoice, collect, and manage payments from within the Eldermark platform.
Expedite Payments by Accepting Credit Cards

Boost cash flow through consistent, automated payment processing, and a secure self-service payment portal.
Convenient Billing and Processing Solutions

Send residents easy-to-pay online invoices, enable monthly auto-pay for added convenience and help prevent late payments.
Flexible payment options allow communities to simply accept credit, debit, and ACH payments. This provides more options to the residents you serve by accepting all major credit and debit cards as a form of payment.
Security and Compliance

Eldermark is certified to the highest payment security standards, ensuring your resident data is safe and secure.
"I definitely recommend ePay, once you start seeing the cash coming in more quickly it's more beneficial to your day, you're not always having to go back and re-check to see who's paid, who hasn't. All in all, I think it's going to be a really good system."


Lori Weinke

Billing at Vista Prairie Senior Living Communities

With ePay, your community will be able to: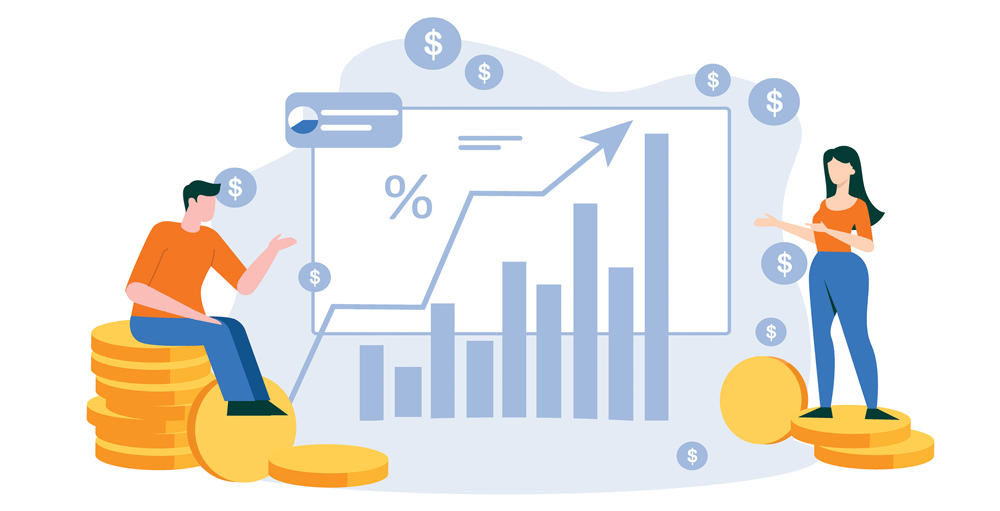 Access cash within 24 hours
Your cash flow will increase when you don't have to wait on slow forms of payment like checks in the mail. Streamline your payment experience by empowering your residents and their natural supports to pay online – the way they want to pay.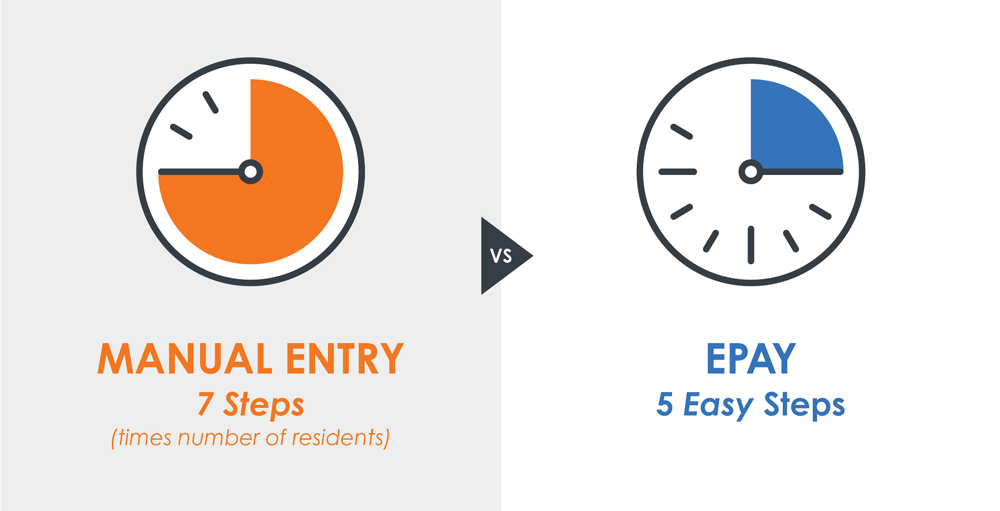 Return time to your day
Say goodbye to manual paperwork and checks. Running resident payments online through the ePay portal is simple, saving your team time every month. Instead of manually processing, payments are now integrated directly into your Eldermark platform.
Consolidate your payments ecosystem and easily accept multiple forms of payment. Detailed reporting and robust analytics allow you to effortlessly find any transaction or deposit and drill down into the details. You can even see all resident payment history with the ability to export for all your accounting and bookkeeping needs.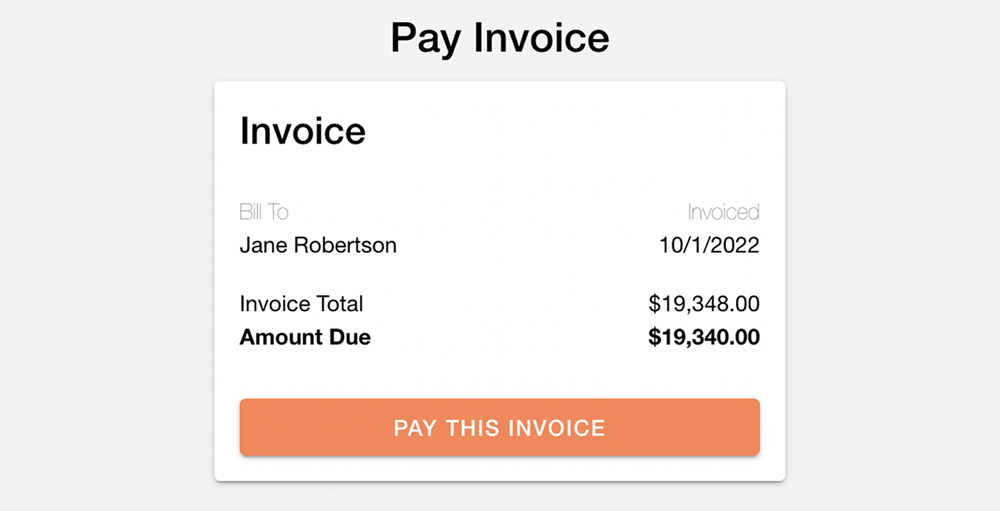 Empower residents and families to pay directly via an online payment platform
Easily add our ePay portal link on your website and provide residents with a simple-to-use, easy-to-find, direct method of making payments every month. Self-service portals can be branded per community, residents can set up recurring auto-payments and the portal makes it simple to accept ACH, debit or credit cards. Residents and families will feel right at home when they are given the ability to pay the way they are used to.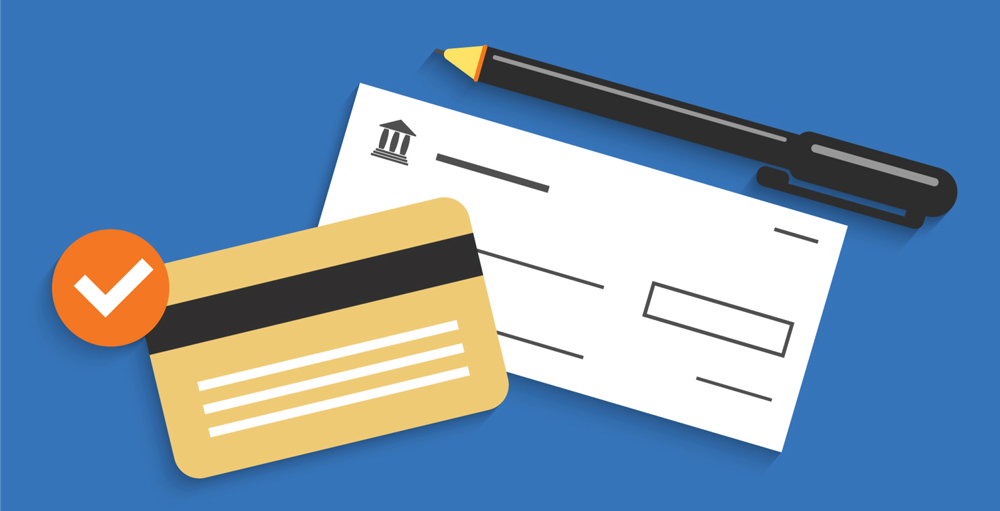 Avoid traditional banking and payment processing hurdles
Faster access to your cash means less reliance on traditional banking loans and timeframes, all while your team invests less time and resources in the payment process. Next-day settlements mean less adjudication time, and digital collections mean no more reliance on paper ledgers and negative collection conversations. If you are used to scheduled payments, batch post your entire month's payments with just a couple of clicks.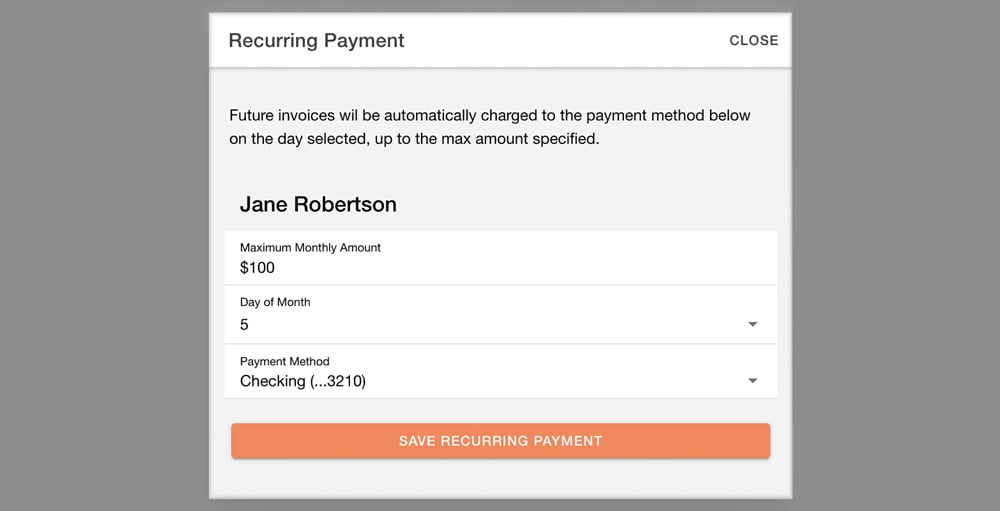 Provide flexible payment options
Faster, more convenient payment options are what your residents and their families expect. Start accepting credit, debit, and ACH payments anytime and anywhere. By allowing your residents and their loved ones to pay online, you'll simplify the experience for your residents and staff.