The benefits of an integrated intervention solution in your senior living system
Improve response times, care outcomes, and quality of life for your residents and their entire care team.

Early Intervention

Improve your residents' quality of life by enabling the entire care team to record and respond to changes in health or condition as quickly as possible.
Reduce Senior Housing Transition Events

Protect your residents and your bottom line by responding to changes before they lead to emergencies and transition events.
Real-Time Communication

Keep the entire care team updated and ready to respond the moment a change in resident health is observed
With WISDOM2ACT, your community will be able to: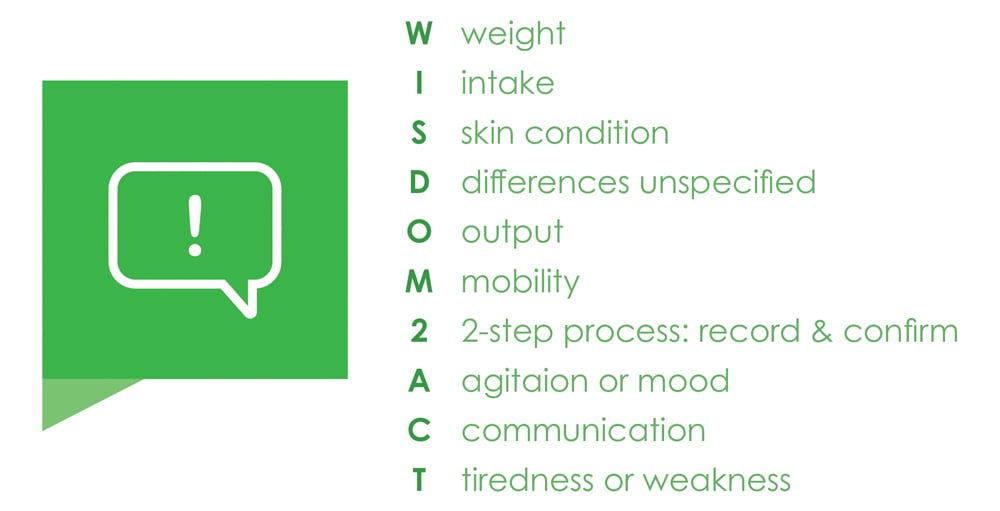 Improve your senior living care outcomes
Give your residents and their families peace of mind knowing that the appropriate staff will always be alerted when there's an adverse change in someone's health. WISDOM2ACT was developed to record and alert clinicians of any changes in resident acuity.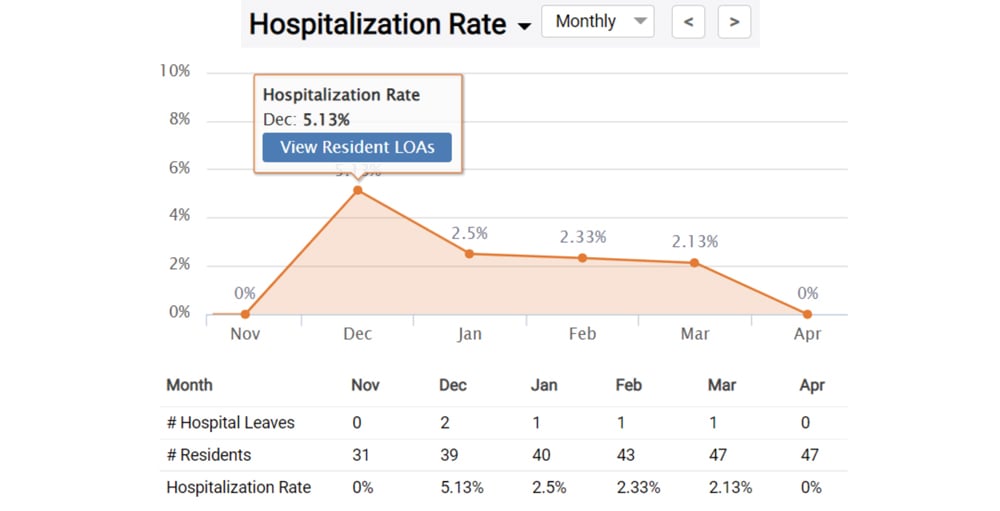 Reduce leaves of absence and revenue loss
On average, each leave of absence (LOA) is over 12 days long and equates to about $1,200 in lost revenue for your community. By empowering your team to record and respond to changes in your residents' well-being in real-time, you'll be able to provide proactive care that protects your residents before a transition event occurs and reduces the LOA impact on your bottom line.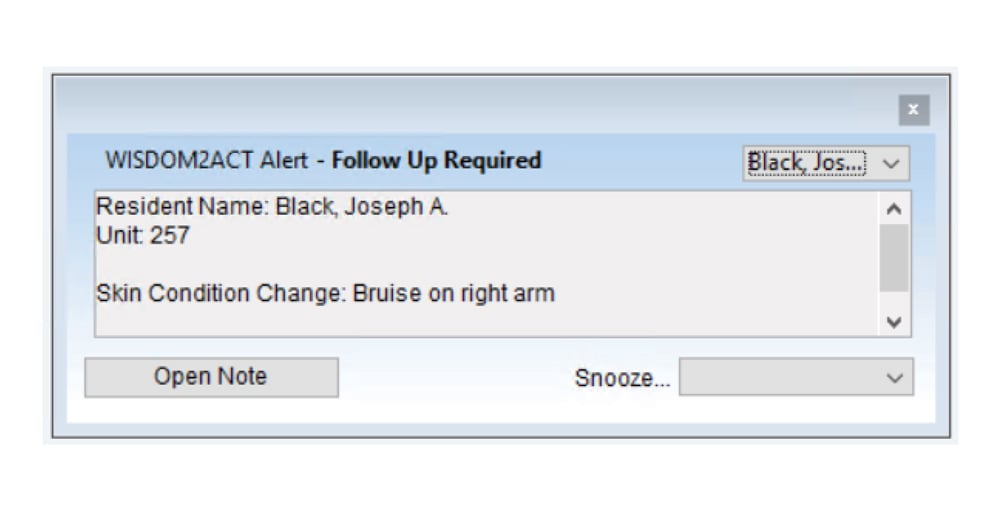 Simplify point-of-care intervention
By leveraging a centralized solution for all your clinical needs, you'll make it easy for your care team to quickly and effectively respond to adverse changes in your residents' health and well-being. When notifications are sent, everyone who needs to respond will have access to the resident's entire health record so they can take the best intervention actions as quickly as possible.