Assisted Living Software That Helps You Stay Compliant With Changing Regulations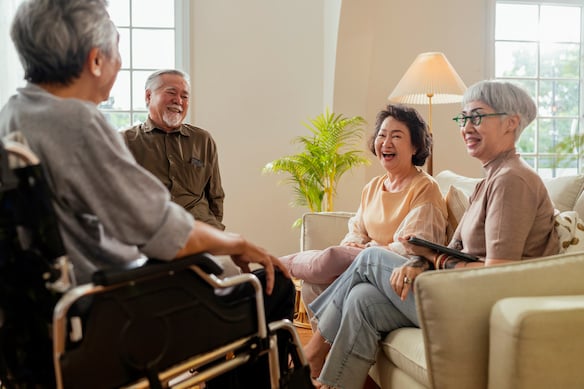 The National Center for Assisted Living recently released a comprehensive report on the state of regulatory authority in assisted living and senior living. The report showed that 1/3 of states have updated their assisted living regulation requirements over the past three years. The trend is clear – states are making changes in their assisted living licensure and oversight requirements as they work to better serve the senior living consumer.
A growing theme among changing senior living and assisted living regulations is accountability. Care management systems and workforce performance are requiring higher levels of accountability. Plus, states are requiring senior living communities to demonstrate how the provider is creating and monitoring accountability to ensure residents are properly cared for and kept safe from neglect. For example, in Eldermark's home state, Minnesota requires the assurance of adequate staffing at a senior living community based on identified resident needs and acuity.
In 2021, Minnesota introduced several new assisted living regulations including ones that require senior living communities to do more in identifying care needs through a prescribed comprehensive evaluation and then create staffing models that align with those identified needs. This is a tall order for many senior living providers who struggle just to achieve a stable workforce that meets essential resident needs. New assisted living regulations like these require additional resources, whether that's investment, staff requirements, or technology.
The right senior living software and technology can be the most helpful resource available to support a community's compliance efforts. Senior living teams should look for technology that supports workforce processes, and software solutions that provide data insights to ensure policies, procedures, and workflows are delivering on what is needed or expected.
Does your resident engagement program comply with new state regulations like this one in Minnesota? Eldermark's engage solution can help.
As a former senior living operator and Eldermark user, I appreciated the insights into my operations that the Eldermark software provided me – it kept my team accountable! Plus, the Eldermark platform is highly configurable, offering the flexibility needed to comply with ever-changing senior living regulations around the country.
With the right configuration and workflows, Eldermark Minnesota customers have happily discovered how the software supports their compliance efforts. Eldermark helps assisted living teams demonstrate their compliance with regulations, and keeps their team on top of the changing needs of their resident customers.
Let's use that Minnesota regulation around the assessment of resident acuity as an example. Minnesota senior living communities are required by this law to carry out a comprehensive assessment of their residents, then create activity engagement programming that meets those needs.
Eldermark assisted living software helps communities stay compliant by:
Enabling users to create a comprehensive assessment and evaluation tool that optimally captures resident needs and preferences which a senior living team can then use those answers to populate a service plan.





Empowering assisted living caregivers to deliver care and services to residents as informed by the service plan. All work can be easily documented in the Eldermark system using mobile devices in the field.





Allowing users to analyze performance, Eldermark software generates a report that informs both scheduled and actual service demand (acuity) for each shift across time, so you can fine-tune your staffing models.



Keep your residents mentally, physically, and spiritually active with high-quality activity programming. With Eldermark, design, track and implement programming all while remaining compliant with state regulations.
Eldermark customers have found that the software holds their team accountable through the whole process: from resident move-in and assessment to fine-tuning the service plan based on tracked performance.
With changing regulations, senior living teams also require a software solution that's configurable to their changing goals, Eldermark has solutions built for every part of the senior living work day, solutions are designed to be separate but collaborative. When every piece of technology at a community is connected and collaborating, an assisted living team can adapt to new requirements and continue to meet the changing needs of their resident customers.
Regulatory authority will continue to look over the shoulder of senior living caregivers as long as there are people who need the care and services offered by our industry. Providers need supportive resources that optimize care and operations while creating accountability within care practices. Whatever lies ahead on the regulatory horizon, Eldermark will be there to support the compliance efforts of our customers as a partner in resident care.
Need to create new reports to prove compliance with changing regulations? The Eldermark team is here to help, let us know if you'd be interested in talking through your compliance needs and how the right software can help.