The benefits of an integrated social engagement platform
Effectively track programming and attendance, enhance family engagement, and create a more person-centered care setting at your community.

Better Engagement Integrations

Residents and their families can both access the family portal to see calendars, upload photos and videos, and add to the Resident Story.
Simplify Program Management Workflows

Create and share calendars and schedules and track resident participation in both individual and group activities.
Robust Analytics Algorithms

Always know if you're meeting or exceeding programming standards for your residents and any associated regulatory requirements.
Increase Attendance with Community Management

Collect feedback directly from your residents to know which activities are most meaningful and adjust your programming accordingly.
Access From Any Device in Real-Time

Share your calendar on your website, kiosks, community boards, and directly to your residents phones with the engage app.
Scale Your Programs with Performance Analysis Tools

Gain unbeatable community oversight to develop and measure program benchmarks and comparisons, dashboards, and standards.
With engage, your community will be able to: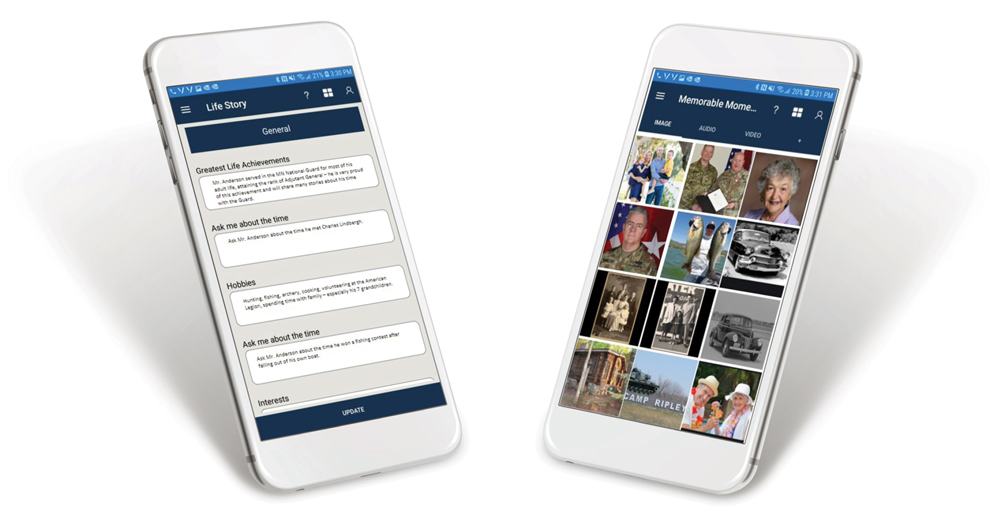 Better connect your residents with their families
Give your residents and their families the ability to stay connected, even when life is keeping them apart. No matter where they are, natural supports will feel like they're part of the community by seeing activity participation, looking through photo galleries, and getting updates from caregivers. Plus, they'll have access to a calendar of upcoming events, can share their loved one's life story with you, and even see what's on the menu all from the family portal!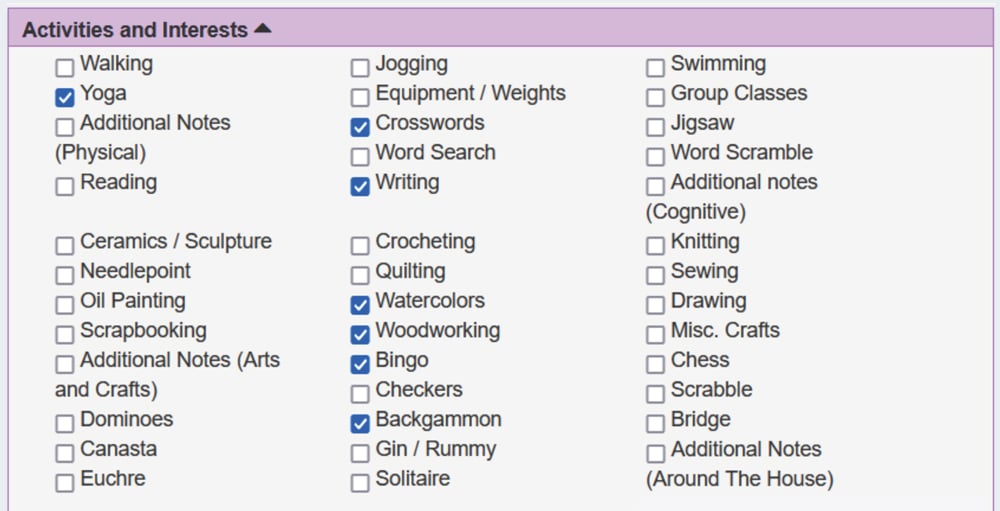 Provide meaningful life enrichment programming and customizable experiences
With engage, you'll be able to develop a curriculum personalized to your residents' care needs and interests that produces measurable results by focusing on the key areas of resident engagement – the mind, body, and spirit. That means higher resident satisfaction, happier families, better visibility, and an engagement program that will make your community stand out when prospects consider living with you.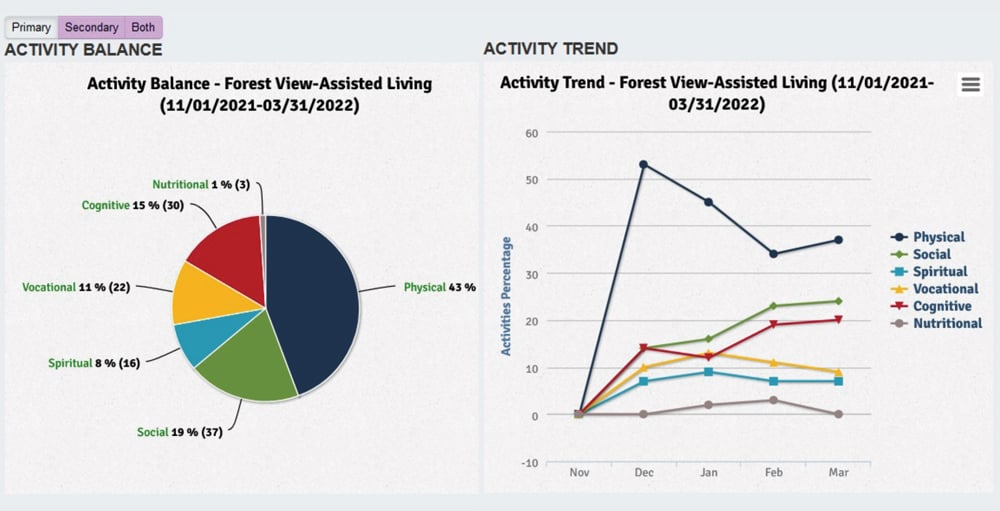 Track and measure your results through engagement tools and activity calendars
What good is engagement technology if it doesn't give you insight into your programs and resident attendance? engage will help you set, meet and exceed your goals with highly configurable dashboards and reports. This lets you see who is (or isn't) participating in your events, what programs are the most successful, and why your residents love living in your community! And, if you have specific regulatory requirements you need to meet, you'll have the tools you need to meet and exceed those programming standards.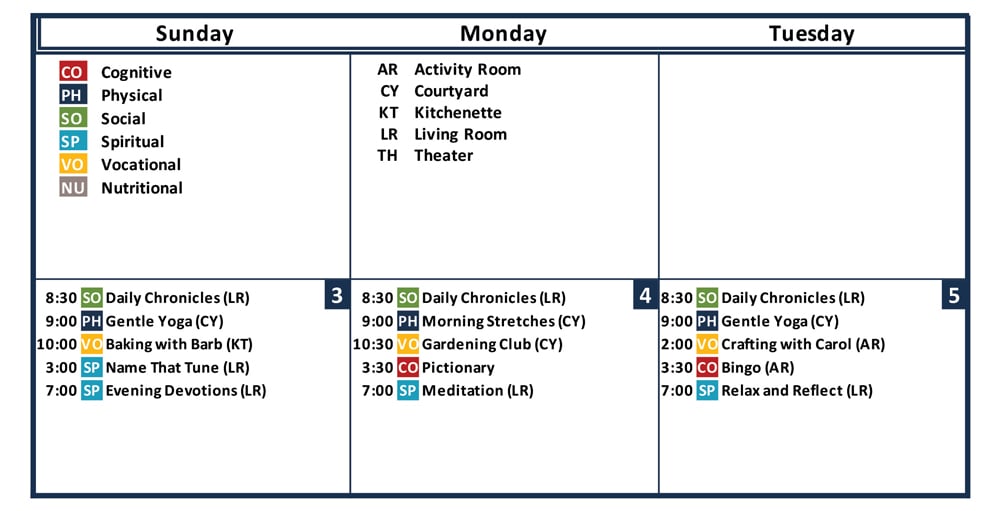 Scale your programs with ease and engagement metrics
Get unbeatable community oversight to develop and measure your program benchmarks, comparisons, dashboards, and standards. You can design everything at the corporate level and filter it down to your communities. This streamlines program design and distribution to save time and ensure consistency with your brand experience.