What to Know When Choosing the Best Assisted Living Software in 2023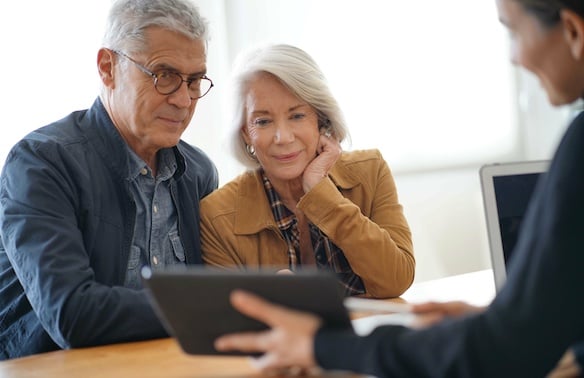 Experts estimate that 7 of 10 people will require assisted living care, particularly older adults. Demand for high-quality assisted living communities is rising as the population of older Americans grows.
Recent data shows that more than 810,000 people live in senior care and assisted living communities. In the coming years, that figure will rise. Experts project that the population of adults older than 85 will double by 2036 — and triple by 2046.
Seniors and their families understand that assisted living offers a wide range of benefits, all under one roof. With an average monthly cost of $4,500 per month, assisted living is one of the most affordable ways to ensure seniors have care, comfort, and community in their twilight years.
As senior living communities grow, community managers need to streamline and optimize operations while also attracting new residents and providing the best care and service. Choosing management software tailored specifically to the work that senior living communities do every day empowers teams to work more efficiently and achieve all of those goals.
Why Use Software in Your Assisted Living Community?
The goal of every system in an assisted living community is to support resident care and comfort. Communities provide residents with clinical care, medication management, a safe environment, as well as social activities and community engagement.
In addition, community managers need to consider the work environment and needs of staff at all levels, including administrators, caregivers, sales professionals, and executives.
Comprehensive senior living software solutions like Eldermark's offer a comprehensive system for overseeing all aspects of senior living community management.
Here are four key benefits of using senior living software in your community:
Improve Clinical Care Management
Resident assessments, care plans, health records, medication reports, clinical forms, and service schedules are centralized in one web-based platform, making it easier for caregiving professionals, operators, and anyone with permission to access them on demand and take necessary action.

Software solutions that improve clinical care

help communities save time, eliminate human error, and relieve staff of tedious and repetitive tasks, allowing them to provide fast and effective care.
Streamline Administrative Operations
Expand Occupancy and Increase ROI
Aggregated data across community sites provide benchmarking, performance management, and optimization analytics.
Comprehensive assisted living software solutions like Eldermark's create synergy across marketing, sales, clinical care, resident safety, and administration enterprises, enabling executives and operators to consistently hit

financial and occupancy targets

.
Ensure Regulatory Compliance
Senior living software helps staff remain compliant with state assessments and regulations, ensuring everyone is ready for an audit at any time.
Comprehensive software solutions also ensure that communities meet or exceed safety and regulatory compliance at every level, including internal processes and external regulations, protecting every facet of each community.
Things to Evaluate When Selecting Senior Living Software
Each senior care community is different, so you should consider your community's needs when selecting management software. Factors to consider when selecting a comprehensive software solution include:
Experience and Expertise
Look for software solutions with a proven history of improving services, increasing occupancy, and optimizing revenue. In addition, seek solutions that address the specific needs of senior living communities as opposed to software designed for other healthcare systems.
Software systems like Eldermark, which has three decades of experience in providing assisted living solutions, are designed with the needs of residential senior living communities in mind.
Variety and Suitability
Select a software system suitable for the size of your senior living community. Not all software is scalable for large communities with many moving parts. Other options may not be optimal for smaller communities with more precise needs.
Additionally, ensure that software has a comprehensive suite of options, including cloud-based access, functions for clinical management, administration, marketing, and analytics.
Resources and Support
Look for software providers that offer 24/7 support for their products. On-demand tech support is critical for communities that rely on technology to ensure resident safety.
Another factor to consider is what types of training the software system offers for new staff or when it releases updates.
Pricing
When determining a price that suits your budget, remember to factor in the funds that comprehensive software providers can bring through reduced costs, streamlined workflows, and targeted marketing.
Types of Assisted Living Software
The purpose of an assisted living software solution is to create synergy between different parts of the operation. However, when broken down, there are four basic categories of assisted living software, each of which fulfills different operational needs:
Point of Care Software
Assisted living EHR (Electronic Health Records): Saves time, reduces costs, and eliminates human error by centralizing and streamlining clinical data
Assisted living eMAR (Electronic Medication Administration Records): Ensures that the right resident receives the correct dose of their prescribed medication at the appropriate time
Engagement platform: Prioritizes residents' mental, physical, and spiritual health
Monitoring software: Provides alerts and notifications for staff regarding residents' regimens, tracks and responds to changes in resident condition in real time, allowing for early intervention and reducing transition events
24/7 support: Offers staff lessons, live training, and webinars, making their jobs easier and more enjoyable
Customer Relationship Management and Marketing Software
Customer relationship management (CRM) software: Provides key insights into effectively managing the entire community by informing business decisions, addressing community challenges, and aligning technology with organizational goals
Assisted living marketing software: Allows sales professionals to adhere to a standardized practice, capitalizing on opportunities and generating new revenue streams
Administration Software
Assisted living operations software: Helps streamline clerical and admin duties to save time and emphasize providing the best care and service
Assisted living accounting software: Creates a convenient, secure system for automated billing and payment processing, eliminating delays and safeguarding against human error
Best Senior Living Software in 2023
With all that in mind, let's take a look at the best senior living software options in 2023:
With over 30 years of experience in the sector, Eldermark is the leading, most trusted senior living software provider. Suitable for small, medium, and large communities, Eldermark focuses exclusively on senior and assisted living. Eldermark's software solutions offer a comprehensive array of options to handle all the needs of a senior living or assisted living community.
Eldermark incorporates aggregating and analyzing data across the community spectrum. We provide actionable insights for improvements across various metrics through real-time reports, performance indicator analysis, and business intelligence.
Key features include:
EHR software
eMAR software
CRM software
WIDSOM2ACT real-time monitoring software
Engage participation and activities platform
Billing and payment software
Marketing automation
Business analytics
Training and 24/7 support
Founded in 2004, ECP is a cloud-based EHR solution designed for independent and assisted living communities, memory care communities, and residential communities for individuals with developmental disabilities. It's a relatively new, fast-growing company offering solutions for a broad array of care communities.
Key features include:
EHR software
eMAR software
CRM software
Billing and payment software
MatrixCare is a long-standing company offering software for a broad range of organizations, including senior living communities. However, it has expertise in various healthcare sectors, including EHR solutions for assisted living communities.
Key features include:
EHR software
eMAR software
CRM software
Billing and payment software
Business analytics
Training and marketing
Although not specifically tailored to senior and assisted living communities, HubSpot is one of the most popular general-purpose CRMs, is easy to use, and has powerful automation and intuitive marketing features.
Key features include:
Sales CRM software
Content management software
Marketing automation software
Operations software
Customer relations software
Request a Free Demo With Eldermark to Get Started Today
The ultimate goal of an assisted living community is to adhere to professional, safe practices that prioritize the well-being of staff and residents while keeping your community financially thriving. Eldermark's comprehensive senior living software solutions provide the tools, resources, and support to make that a reality.
With three decades of experience in the assisted living sector, systems created by former senior living nurses and operators, and knowledge of all the ins and outs of the industry, we've designed the ultimate solution to meet and exceed all your expectations.
Contact us for a free demo today.
FAQs
What factors should be considered when choosing software for an assisted living community?
Senior living community managers should consider whether software packages offer the functionality the community needs. In addition, they should consider scalability, customizability, access to tech support, and attention to regulatory compliance.
What types of software are commonly used in assisted living communities?
Communities typically need software for three main functions. Point of care software to manage direct care for residents. Customer relationship management and marketing software to drive sales, marketing, and revenue generation. Administrative software for billing, staff management, and community management.
What kind of training and support options are typically provided by software vendors?
Eldermark offers training and 24/7 support for our software solutions. Support options include phone support, online chat, a library of downloadable support documents, and training videos.
Can software help with engagement, family communication, and overall resident satisfaction?
Point-of-care software can ensure residents receive the correct care and track their participation in community activities. Portals and mobile apps allow families access to their loved ones' profiles to stay fully informed about their care and quality of life.
Are there any success stories that highlight the impact of software in an assisted living community?
Eldermark clients speak to the value of implementing senior living community management software solutions. To hear specific examples, visit our
Testimonials page
.