Provide Even Stronger
Service
Improve care and create better experiences for your residents

Leverage a comprehensive, purpose-built solution for senior living communities to easily centralize, streamline, and automate your workflows so you can spend more time on your residents' health and safety.
By simplifying and centralizing your caregiving needs, you'll be able to eliminate exhausting paper trails so you can work more efficiently and focus your time and energy on what truly matters – delivering superior resident experiences!
"There is no doubt that the addition of this software will help our community to provide a better overall experience to our residents & family members. The addition of these two programs will help us reach our goals and increase our standard of care."

Philip McCollum

Assisted Living & Memory Care Administrator | The Oaks of Clearwater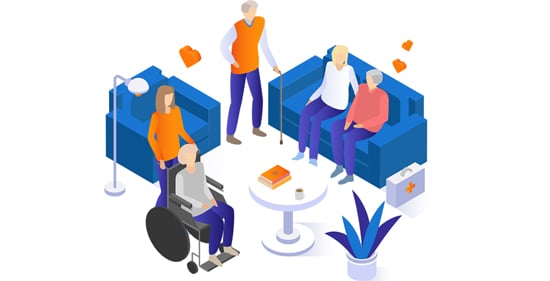 Deliver superior resident experiences
Eliminate paper processes and redundant data entry by centralizing your caregiving needs so you can focus your time and energy on the things that matter most – your residents' and employees' safety, satisfaction, and health.

Our platform lets nurses and caregivers do even more by centralizing all your residents' care information into a single, easy to use solution. This lets you reduce errors, manage medications and services in real time, and save over 20 minutes per caregiver each shift.