The benefits of a centralized EHR
Centralize information technology from across your community to work more efficiently and improve resident satisfaction, quality of care, health, and safety

Streamline Assessments

Generate assessments that adhere to state regulations and can automatically inform your service plans and agreements
Simplify Compliance with Senior Living Regulations

Stay compliant and audit-ready with state-based assessments, centralized healthcare data, and automatic record keeping with EHR implementation
Increase Revenue By Tracking Care Data

Eliminate service creep by tracking scheduled and unscheduled services and automatically adding them to your invoices
Real-Time Communications

Give your entire team one place to access the health data they need to provide exceptional care and effectively manage your community
Efficient Record Keeping of Health Information

Update, search for and print all resident records and information from one health system platform to save time and eliminate manual errors
Schedule Services Through Customizable Dashboards

Create cloud-based task schedule templates based on a resident's care plan that your caregivers, clinicians, and healthcare providers can access and manage from any device
With Eldermark's ServiceMinder, you'll be able to: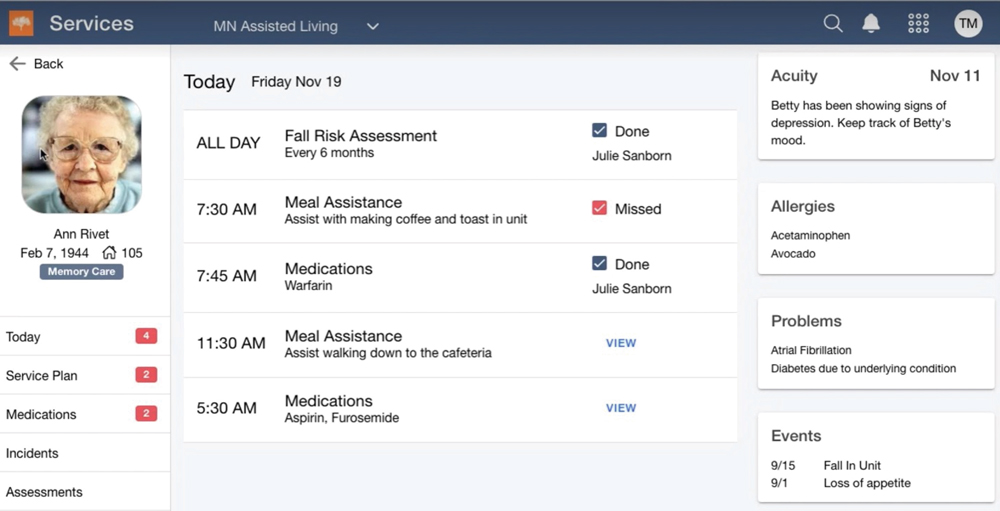 Create comprehensive electronic health and medical records
Get the complete picture of your residents' well-being by centralizing all your clinical data. Automatically update your EHR with information from your clinical assessments and service plans and see a comprehensive record of dispensed medications. And with all your data available in real-time, everyone at your community will have access to the right information when and where they need it.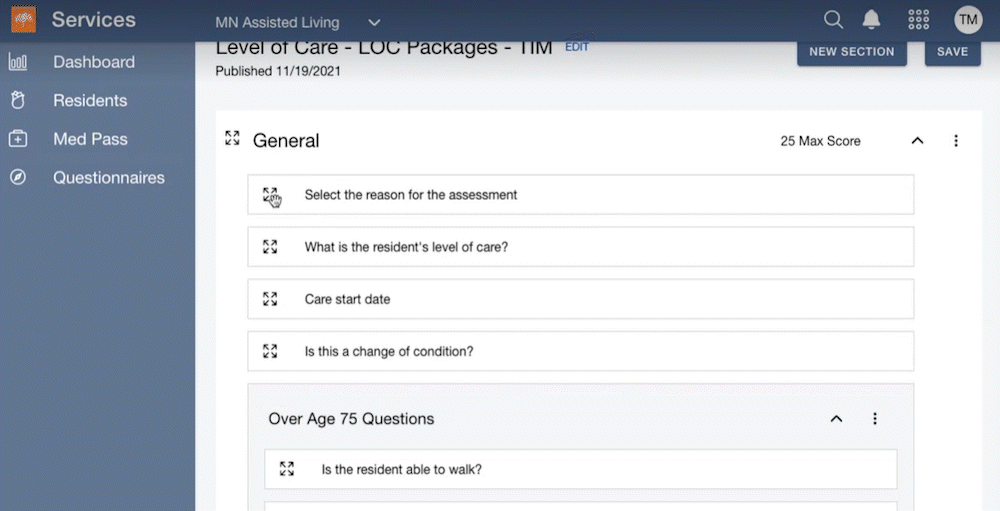 Improve efficiency and provide better care
Give your team the tools they need to work more efficiently and eliminate redundant processes so they can focus their time and energy on their most fulfilling tasks – delivering superior resident experiences! Plus, you can finally get rid of your fragmented documentation systems that are difficult to manage, invite human error, and increase the risk of service and medication errors.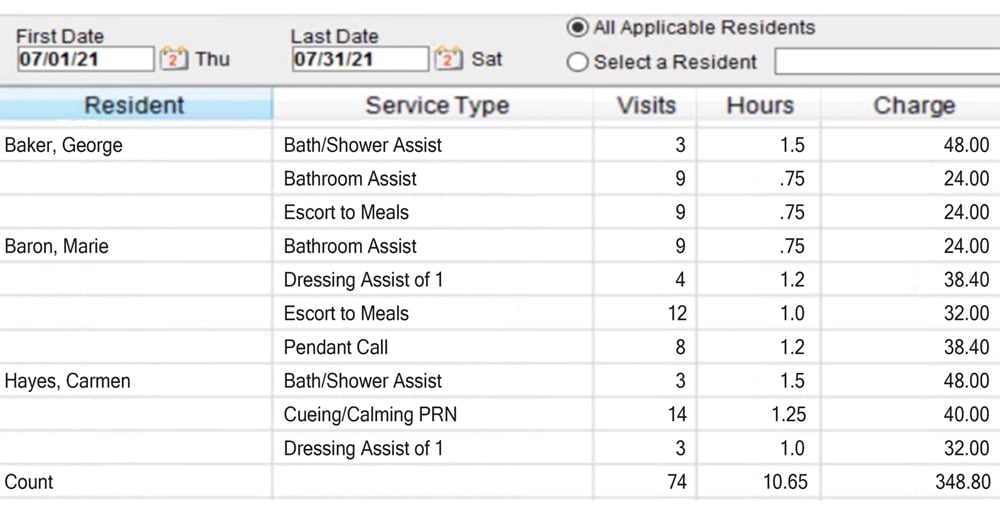 Drive revenue and reduce service creep with EHR data
By connecting your entire community through a centralized EHR, you'll eliminate the service creep that erodes your bottom line. By documenting services in real time with a single click and tracking all care needs in one platform, you'll be able to automatically update accounting and invoices without missing services.