Eldermark Product Updates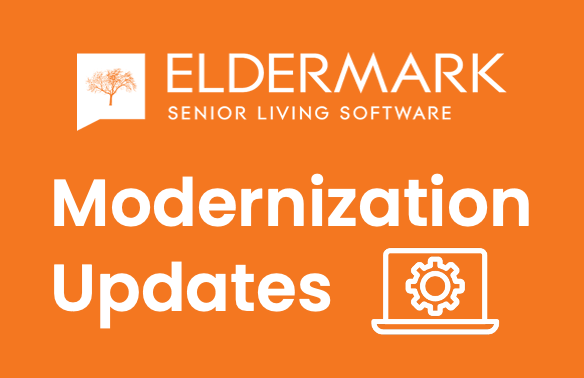 We have some exciting product initiatives underway that we are happy to share – be the first to hear about these updates by subscribing to our newsletter.
As you may have read in our previous newsletter, we are working on updating core Eldermark products with web-based technology, which will include a new intuitive, user-friendly interface that simplifies workflows, pinpoint issues more quickly, and makes it easy to view the performance indicators you need to make effective business decisions. We have undertaken this initiative to empower you and your organizations to provide the best care possible.
Modules currently in development include Resident Chart, EMAR, and CRM, and we have been demonstrating features and enhancements in the process of being updated to participants of the Eldermark Early Innovator Program (EEIP). The feedback we have received through this program has provided us with valuable feedback that we have been incorporating into our agile methodology. This has allowed us to build and add updates quickly to the modernized platform. We have made good progress, but we have much more work to do. We look forward to providing you with updates every month.

We would like to thank our EEIP members for their commitment to this program and are happy to announce that we will be demonstrating additional clinical functionality to our EEIP participants in the weeks to come!