Eldermark's Year-End Message to Our Partners From CEO Jaime Ojeda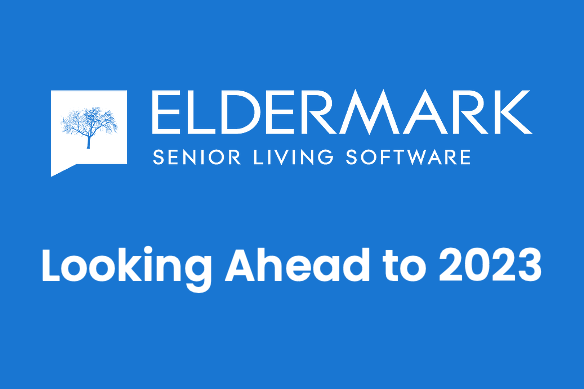 Dear Valued Clients & Partners,
Hope you are all enjoying a happy and safe Holiday Season!
It's a great time to reflect on the many accomplishments of 2022 and how we will strive for even more in 2023. It is also a time to thank you, our client partners, for the work you do to improve our seniors' quality of life so many can live their final chapters with the dignity they deserve.
We are in awe of how you did this in 2022 in the face of all the industry's challenges – workforce, financial stability, occupancy – and how much we respect and honor the important work you all do. It inspires the entire Eldermark team and motivates us to continually seek higher goals, accelerate improvements on our existing products and commercialize new solutions that directly address those challenges.
In 2022, Eldermark and our institutional investors continued heavy investment towards modernizing our product platform, organically developing and acquiring new solutions, and in our people to assure we deliver innovative solutions and best in class customer service/support.
The commitments made this year set us up for an exciting year ahead in 2023 forged by the following accomplishments:
Our fully modernized platform will be ready for existing client transitions to begin by mid-2023 or sooner. The modernized solutions have been demonstrated throughout 2022 with those clients that signed up for our Early Innovation Partner Program and with our Client Advisory Board members in a conscious effort to seek real-world feedback along the way to assure we are delivering a game changing platform to the industry. Our partnership culture with our customers has proven itself, once again, to be an invaluable asset. As a result, we are delivering a cloud-based platform, with intuitive user experience and featuring highly efficient workflow best practices. The enthusiasm and feedback from our client partners to date has been overwhelmingly positive.
Late in 2021 we launched our ePay platform fully integrated with our Billing module. Over the course of 2022, many clients enthusiastically enrolled their communities and now have enabled thousands of their residents and responsible parties to process payments faster and more efficiently than ever. Our clients are enjoying the benefits of receiving cash in their bank accounts with 48 hours. At the end of 2Q22 we took things to an entirely new level when we released a fully web enabled featured payment portal capable of accepting payments for residents throughout a client's organization (AL, IL, MC, SNF), including in communities with no Eldermark infrastructure in place! The ePay Portal hit the market in 2022 as our first production level offering of our modernized product.
At the end of 3Q22, we released ElderSmarts, the first interoperable senior living specific analytics/Business Intelligence platform capable of leveraging all client enterprise data (not just Eldermark data). We have built several content models (e.g., Acuity, Risk Management, Occupancy, others) – and will continue to launch more in 2023 and beyond – to provide actionable intelligent insights to drive improvements across your communities (clinical, financial, resident/family) and assist leadership/board decisions.
Ensuring Eldermark clients are fairly compensated for the care they provide in alignment with their financial goals. Like many other clients, Ebenezer partnered with Eldermark to achieve compelling financial results via Eldermark's Business Model Design process, and associated software and analytics configurations/monitoring/automations. The eBook and press release on this success story can be viewed here and is representative of the results we want all our clients to achieve.
Our Client Advisory Board– selected through a thoughtful process and consisting of client leadership individuals from across North America – has become an integral part of how we approach product development and creative solutions for customers. We are so grateful for the focused engagement and meaningful input this group has provided throughout the year (particularly in our August company-wide meeting) to assure we provide the best solutions possible for the senior living business line.
Our concerted effort to hold monthly or quarterly Client Business Review meetings with our customers, resulting in:

Optimized use of our products
Stronger customer relationships
A demonstration of how deeply we support our customers and their important work
Heightened awareness and acknowledgement of Eldermark as an important business management tool AND an electronic health record and healthcare management system
Commercialization of the following solutions and integrations:

ElderForms – digitization of all client intake forms with integrated eSign capabilities
Eldermark engage – social engagement platform to connect your residents, their natural supports, and your workforce in one easy-to-use portal
Peerlytics – infection control & antibiotic stewardship solution

Our continued commitment to give back and be thought leaders through presence at local and national conferences as SME presenters and speakers where we have introduced innovative ideas and solutions that serve senior living and healthcare overall.
We are excited by what 2023 will bring:
A new and revolutionary Eldermark product platform to our current and new clients
Continue to expand upon our data analytics capabilities in ElderSmarts to connect our clients like no other technology partner to their data to drive meaningful operational improvements every day
Continue to innovate and progress on other fronts (ePay, eMenuCHOICE, ElderForms, engage, Peerlytics, etc.) that provide a multitude of solutions and benefits to our clients, their residents and natural supports.
Thank you all for your commitment to Eldermark, and have a happy and healthy New Year!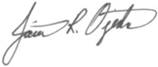 Jaime Ojeda, President & CEO