Mark Anderson Named 2019 Senior Examiner for the AHCA-NCAL National Quality Award Program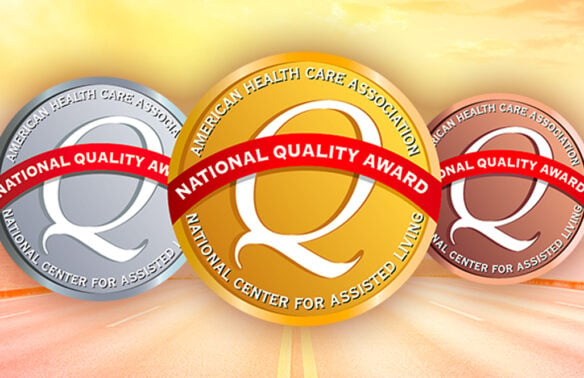 Eldermark is proud to recognize Mark Anderson's achievement and dedication to the health care industry.
Minneapolis – February 11, 2019 — Eldermark Software, the leading operational technology solutions provider to the senior care industry, is pleased to announce that Mark Anderson, Eldermark Senior Vice President, has been selected by the American Health Care Association to serve as a 2019 Senior Examiner for the AHCA/NCAL National Quality Award Program.
The award program provides a pathway for providers of LTPAC services to journey toward performance excellence. It is based on the core values and criteria of the Baldridge Performance Excellence Program. Member facilities may apply for three progressive levels of awards; Bronze Award – Commitment to Quality, Silver Award – Achievement in Quality, and Gold Award – Excellence in Quality.
"I am honored and thrilled to be a part of AHCA's award program," reported Anderson, "And, I am eager to take on the work of recognizing the amazing achievements in quality care, services, and programs within our long-term care settings, bringing into the bright light what our caregiving organizations are accomplishing in service to their customers."
Anderson serves Eldermark clients in leading the professional services division, providing consulting and business analyst services. He is passionate about his work, having served in senior living operations for 25 years before joining Eldermark's senior management in 2012. Not new to programs recognizing quality and achievement, Anderson served as Chair of the Awards Committee for Care Providers of Minnesota, an AHCA/NCAL state-affiliate member organization, for 5 years, and, served on the Care Providers Board of Directors. A significant portion of his current role with Eldermark is assisting their client customers in optimizing their operational success through applied technology solutions.
###
About Eldermark Software: Since 1988, Eldermark is the only company that has been building software products designed specifically to meet the needs of the senior care industry. Its fully integrated platform and 24/7 customer care enables customers to focus on providing residents superior care and on improving their living experience. Eldermark currently serves over 2,500 senior living communities across the United States and in Canada with a customer retention rate of over 98%.