Eldermark Software Partners with Simply Connect to Enable Automated and Rapid COVID Lab Test Results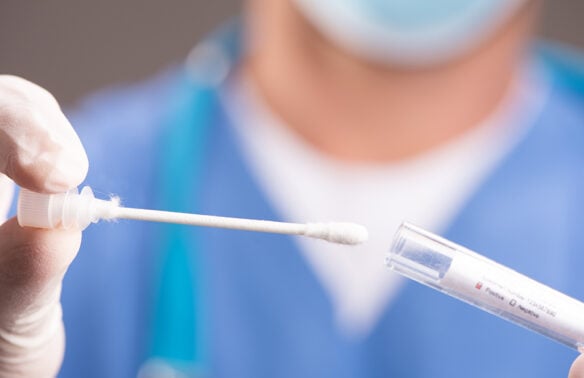 Eldermark Software is excited to announce its partnership with Simply Connect to enable automated and fast patient lab testing and test results communication.
The collaboration between Eldermark — the leading senior housing clinical and operational technology — and Simply Connect — Minnesota's first and only Certified Health Data Intermediary designed for senior care – will allow test outcomes to flow directly to the electronic health record (EHR) for timely review by clinicians. The testing will take place through our lab partner, Integrity Laboratories. The Tennessee-based laboratory is a leading biotechnology firm committed to antimicrobial stewardship through high-complexity clinical diagnostics.
"I've been operating in senior housing for nearly two decades and there's always been an enormous need for automated lab test results," said Eldermark CEO Craig Patnode. "The current process utilized by many can be a slow and inefficient slog through manual data entry and then waiting and waiting for receipt of results. We're excited to offer this solution for automated, rapid, seamless testing and test results communication."
Although the laboratory represents a small percentage of overall medical care costs, it is estimated that lab testing leverages 60 to 70 percent of all critical healthcare decisions (admission, discharge and therapy/treatment, for example). The laboratory represents 5 percent of a health system's costs, yet it affects 95 percent of the remaining costs. It is especially important during a healthcare crisis — such as the current COVID pandemic — that laboratory testing and results communication be as efficient and as fast as possible to enable timely care interventions and treatments.
The integration of Eldermark's electronic health record system with the interoperable capacity of Simply Connect's technology is a perfect match for enhanced care team collaboration and is a recognition of the profound effect lab testing communications can have in care outcomes, especially among the individuals served by Eldermark's core customer base: senior living communities.
The integration between Eldermark and Simply Connect works seamlessly: Lab test orders from the ordering physicians are received at the lab. Once the lab work has been completed, the results are pushed to the EHR where they are then easily uploaded and accessed by the clinician and care team. Patients and their responsible parties connected to the Simply Connect Personal Health Record app access their laboratory results through their app portal as soon as the results are released, eliminating time-consuming follow-up communications. And, for the senior living provider using the lab integration, the list of patient medications is available for cross referencing in order to analyze for possible interactions or impacts on laboratory values, ensuring that medications are up to data and appropriate.
Simply Connect has added its lab integration capacity to its many care management features that enable care team communication, automated alerts and more in service to improved care outcomes for the patient while creating care efficiencies that lower the overall cost of healthcare.
About Eldermark: Over the past 20 years, Eldermark has become the leading Electronic Health Record (EHR) and healthcare technology solution for the senior care industry. Eldermark partners with senior & assisted living communities to develop a comprehensive, mobile-friendly healthcare software platform that saves time and money while raising the quality of care. Eldermark's healthcare technology solutions are designed specifically for senior communities and utilizes residents' Electronic Health Records to create a data flow that results in improved care, actionable analytics, increased efficiency and reduced healthcare costs. Eldermark's software engineers and support team include nursing professionals who understand the unique challenges face by community staff.
About Simply Connect: Simply Connect is a comprehensive care management solution that uses technology and services to transform the health and well-being of patients who rely on community-based healthcare. Simply Connect's commitment to secure, innovative and intuitive technology means people in need can access important personal information easily and on-the-go, from an app that doesn't take a medical degree to understand. The Simply Connect Personal Health Record (PHR) is an application that can be accessed from a smartphone or computer anywhere at any time, and compiles all of a person's health information and medical records into one place.