10 Marketing Automation Best Practices To Know for Senior Living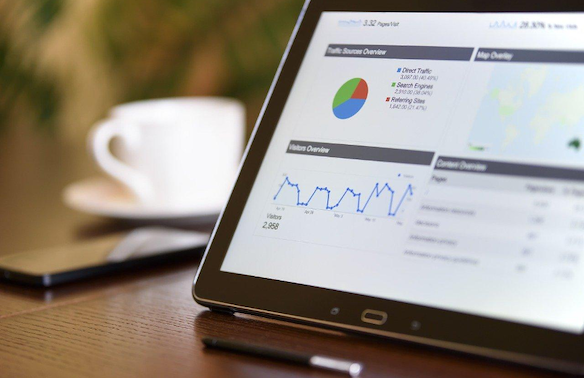 In today's digital age, having a solid marketing strategy in place is crucial, especially in the senior living sector. Recent data shows that businesses — including e-commerce, service-based businesses, small businesses, and more — that use marketing automation software when engaging prospects experience a 451% increase in qualified leads.
Where should you start, though?
Read on to discover 10 marketing automation best practices that every senior living marketing manager and sales team should use to make the most out of their marketing automation efforts. Whether you're a small organization or a large one, these practices will help you maximize return on investment (ROI) and growth.
Tip: A lot of these best practices are covered in our eBook: Turning Numbers into Actionable Sales & Marketing Insights. Grab your copy of the eBook here.
10 Marketing Automation Best Practices To Optimize Growth
1. Get To Know Your Audience Intimately
Understanding your target audience is the first — and arguably most important — step in successful marketing. You have to fully grasp the pain points, touchpoints, preferences, and behaviors of your typical customer to effectively set pricing and design impactful marketing campaigns.
To get to know your audience, start by creating buyer personas. These are detailed profiles of your typical customers, including their:
Age
Lifestyle
Health status
Family situation
You can gather this information through surveys, interviews, and data analysis. With a clear understanding of your audience, your team can craft more relevant, effective marketing campaigns that will attract potential residents.
2. Personalize Your Communications
Personalization is the cornerstone of modern marketing. Welcome emails, lead-nurturing tactics, and personalized social media posts can make your audience feel seen and appreciated.
This approach ensures you're speaking directly to your ideal customer's needs and their wants at every stage of the buyer's journey, from initial contact to decision-making on what community they'll be selecting.
3. Segment Your Audience
Audience segmentation involves dividing your audience based on shared characteristics, such as demographic information. By understanding the demographics of your audience, you can ensure you deliver the right message through relevant content. This will improve lead management and engagement.
So, how can you segment your audience? Use current resident or customer data, then create automated campaigns to segment your email marketing campaigns, text messages, and even social media posts to target specific customer groups.
For instance, email campaigns targeting the adult children of prospective residents might focus on safety features and care options. On the other hand, campaigns targeting the residents themselves might emphasize social events and lifestyle amenities.
4. Prioritize Your Qualified Leads
Not all leads are created equal. Understanding the difference between marketing-qualified leads (MQLs) and sales-qualified leads (SQLs) is vital. MQLs have engaged with your marketing efforts but aren't ready to buy, while SQLs are in the decision-making stage and require a direct sales approach.
A tactic like lead scoring — assigning numerical values to leads based on their likelihood to convert — can help you prioritize your efforts. Marketing automation software like HubSpot or marketing integrations available through Eldermark can streamline this process, ensuring that your sales team is focusing their energy on the most promising leads.
5. Test and Refine Your Strategies
Testing and refining your marketing strategies is crucial if you want to stay competitive in the senior living sector. You must routinely assess the effectiveness of your marketing efforts — from content marketing to digital marketing initiatives — through A/B testing. For example, you might try generating two different headlines for a blog post and use your marketing automation software to determine which one attracts more website visitors.
By constantly refining your marketing process, you can improve your lead-generation efforts and ensure that your marketing automation strategy remains effective.
6. Integrate Your Tools with Your Existing Systems and Software
Integrating your marketing automation tools with your existing systems and software is crucial. Without proper integration, managing different platforms can be time-consuming and inefficient.
Consider investing in a comprehensive marketing automation integration like Eldermark, which includes automated workflows, email automation, and templates. This functionality can simplify and streamline marketing tasks and increase efficiency.
7. Track the Resident Customer Journey Throughout the Sales Funnel
A sales funnel represents the process a potential resident goes through from initial awareness of your senior living community to making a decision to move in. Creating a customer journey map to understand and track this customer journey is crucial to optimizing your marketing efforts.
Additionally, use marketing automation software and customer relationship management (CRM) software, such as HubSpot or senior-living-specific software like Eldermark. This software allows you to track a potential resident's interactions with your website and content, providing valuable insights into their behavior and preferences.
When you understand the customer experience at each stage of the funnel, you can tailor your marketing tactics to guide potential residents.
8. Regularly Update Your Content To Attract New Leads
Consistently updating your content is a crucial part of keeping your audience engaged and attracting new prospects. This may involve:
Blog posts about life in your community
Updates to your social media platforms
Changes to your website's landing pages
Optimizing and refreshing your content ensures that it remains relevant to your audience and continues effectively attracting and converting leads.
9. Focus on Building Strong Relationships
Every interaction with a prospective resident or their family member is an opportunity to build trust and demonstrate the value your community can offer.
Marketing automation can aid in this relationship-building process, facilitating an easy follow-up process. For example, you can create automated email series that provide leads with relevant information at each stage of the buyer's journey.
By nurturing these relationships, you can increase your conversion rates and foster long-term loyalty.
10. Use Analytics To Measure Success
To understand the effectiveness of your marketing efforts, you'll need to delve into analytics. Various real-time metrics can give you invaluable insights into the success of your campaigns, including:
Website visitors
Click-through rates
Unsubscribes
Conversions
Conversion rate retention
Subscribers
Marketing automation software like Eldermark's ElderSmarts Analytics often includes analytics capabilities, allowing you to track these metrics and generate comprehensive reports. With this data, you can make informed decisions about how to refine your marketing strategies and better serve prospective residents.
Implement Best Practices with Innovative Senior Living Marketing Automation Software
By following these marketing automation best practices, you can optimize your marketing efforts, deliver a superior resident customer experience, and (ultimately) drive growth in your community.
Looking to reach occupancy goals? A lot of these best practices are covered in our eBook: Turning Numbers into Actionable Sales & Marketing Insights. Grab your copy of the eBook here.
Luckily, there is also an easy way to combine all these elements into one comprehensive solution: Eldermark. As a comprehensive software solution built specifically for senior living communities, we can assist with many aspects of your organization, from analytics to marketing. Schedule a demo today to see how our wide range of targeted solutions can support your marketing team and elevate your community.
Get Awesome Senior Living Content Delivered Straight to Your Inbox!
Posts by topic