8 Most Effective Hiring Trends of 2023 for Senior Living Communities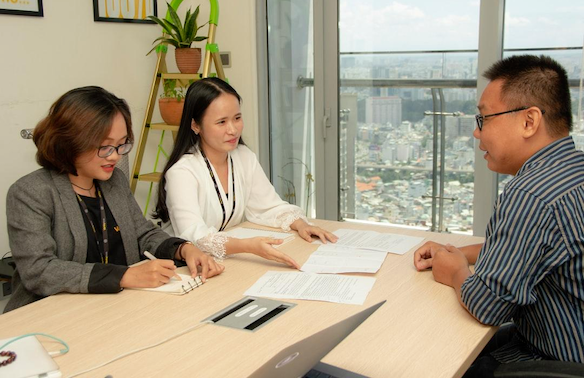 The senior living hiring and retention crisis has emerged as a pressing issue in our industry. Between February 2020 and December 2022, American nursing homes lost 210,000 employees, or approximately 13.3% of the workforce. Assisted living communities fared somewhat better during the pandemic and the so-called Great Resignation but still lost 1% of employees. This enduring staffing crisis has significantly influenced senior living hiring trends in 2023.
In this challenging landscape, senior living organizations have implemented new recruiting tools and tactics to attract new candidates. This article reviews the most effective senior living staffing trends of 2023 and suggests ways that organizations can use these strategies to boost recruitment.
1. Narrow the Talent Pool With Geofencing Technology
Many organizations find it challenging to share their job postings with the right talent pool. Advertisements on popular job boards like Indeed or LinkedIn can attract hundreds of job candidates. However, these job seekers often lack the necessary qualifications or live hundreds of miles away with no intention of relocating.
A growing number of organizations use geofencing technology to target the best talent. Automation tools like Eldermark's use phone data to identify specific populations. For example, hiring managers may search for students who attend a local community college with a renowned medical assistant program or people who repeatedly visit a temp agency.
Based on this data, recruiters can send targeted job advertisements to the groups most likely to apply, like students with healthcare majors and active job seekers. This tactic can make a big difference in the recruitment process. Most senior living communities that use Eldermark's geofencing technology fill all open positions within three months.
2. Embrace Data-Driven Recruiting Practices
The days of manually skimming hundreds of job applications are long over. Human resources specialists increasingly use tools like data analytics and artificial intelligence to identify top job applicants. For instance, applicant tracking systems automatically skim job materials and eliminate unqualified candidates.
Additionally, data analytics tools like ElderSmarts can help identify business needs. For instance, leaders can use metrics like medication errors and employee productivity to identify times when existing staff is stretched too thin. Based on this data, they can focus on recruiting new workers for particular roles and shifts.
3. Prioritize Soft Skills Over Technical Expertise
According to a 2019 survey, 92% of recruiters valued soft skills as much or more than hard skills. These abilities have grown even more crucial during the hiring crisis because employers often can't find applicants with the perfect candidate experience and technical skills.
Hiring managers can expand their talent pool significantly by considering job seekers with essential soft skills like collaboration, empathy, and time management. New employees with a solid foundation in these areas can often learn hard skills like updating electronic health records and providing meal service on the job.
4. Nurture Top Talent With Internal Promotions
Many employers are coping with hiring shortages by sourcing talent from their own organizations. For instance, a hard-working wellness director could get promoted to a more senior administrative position. Internal promotions eliminate the need for onboarding and shorten the hiring process. Additionally, 75% of employees who have changed roles internally report that they will likely stay with their company.
Senior living communities can nurture internal talent by providing opportunities for upskilling. Companies like Eldermark provide free training modules that employees can use to develop skills and learn new technologies. Also, professional development seminars can help employees explore new career paths.
5. Use Technology To Streamline Staff Workflows
Many organizations have implemented new technology to improve the employee experience and decrease burnout. For example, Eldermark uses centralized software and automation to save nurses over 20 hours of work monthly.
Streamlining staff workflows enhances employee well-being and increases productivity. Workers are more likely to stay in positions where they feel happy and less stressed, leading to lower turnover rates. Plus, fresh talent often prefers to join organizations that support their staff with high-quality software and efficient workflows.
6. Appeal to Gen Z Workers
Hiring Gen Z workers is one of the top recruitment trends of 2023. Experts estimate that young people born between 1997 and 2009 will make up 27% of the workforce by 2025. Some hiring managers use social media to appeal to the newest members of the labor market.
Many Gen Z workers prioritize employer branding and company culture when applying for positions. For example, 92% of college seniors believe employers should offer mental health benefits. Companies may consider launching proactive wellness and work-life balance initiatives as part of their Gen Z recruitment strategy.
7. Support Remote and Hybrid Work
The pandemic has permanently altered the work landscape and dramatically increased the desire for hybrid and remote work arrangements. According to a 2022 survey, 87% of employees work remotely at least part-time if their employers allow it.
Of course, many senior living employees like nurses need to complete in-person tasks. However, organizations should consider offering flexible work arrangements to gain a leg up in the talent acquisition department and attract more applicants. Cloud-based software like Eldermark's EHR solution makes it possible for some staff to work from home.
8. Adopt DEI Initiatives
A growing number of organizations have launched diversity, equity, and inclusion (DEI) initiatives. These programs foster a welcoming company culture and help all staff feel valued. Plus, 41% of businesses report that DEI initiatives increase employee retention.
Hiring managers can promote DEI by incorporating inclusive language and messaging when writing job descriptions. Senior living communities should also prioritize gender and racial diversity as part of their hiring strategy. These steps can lead to a more equitable recruitment process and reduce staff turnover.
Step Up Your Hiring Process With Stable Staffing
Staffing challenges are at the forefront of every senior living professional's mind. The stakes are high: 73% of nursing home providers worry that they'll need to close their communities if they can't find adequate staff, and 61% have already cut back on new admissions. Following the latest hiring trends can help organizations stand out in a competitive job market.
Eldermark provides comprehensive support for senior living organizations that want to hire and retain staff. Download our free eBook "The Secret to Stable Staffing and Occupancy During the 'Great Resignation' to discover how business leaders can use technology to revitalize hiring practices and achieve staffing goals.
Get Awesome Senior Living Content Delivered Straight to Your Inbox!
Posts by topic