Guide to Using Marketing Automation for Senior Living Communities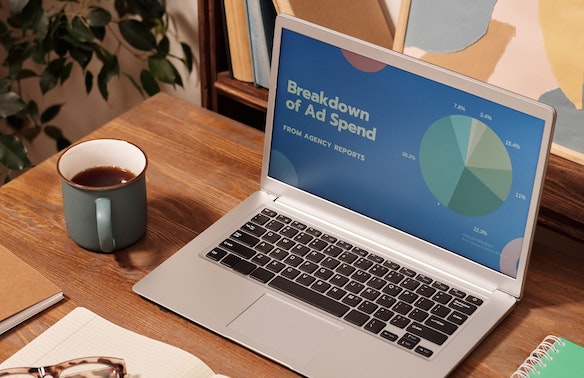 The senior living sector is poised for steady growth over the next ten years, but as the competition for occupancy between senior living communities heats up, constantly keeping up with the changes in senior living marketing and sales strategies can be overwhelming.
Today's senior living industry requires a more strategic, holistic approach. Digital marketing is no longer just about posting on social media and optimizing your search engine presence (SEO). Advancements in customer relationship management (CRM) tools have changed the game, ushering in a new era of marketing tools that have revolutionized the sales process in the senior living ecosystem.
Automation is the key.
Marketing automation for senior living is one of the most effective ways to amplify your community's brand by casting a wider, more strategic net. Automation will let your sales team streamline various marketing tasks, making it easy to launch nurturing campaigns and convert qualified leads and prospective residents into future community members.
However, senior living marketing automation can be complicated, and understanding the nuances will help you harness the power of marketing automation to increase occupancy, improve retention, maximize profits, and get a multi-fold return on your investment (ROI).
Tip: A lot of this is also covered in our eBook: Turning Numbers into Actionable Sales & Marketing Insights. Grab your copy of the eBook here.
What Is Marketing Automation?
Before automation, in-house marketing teams or a third-party marketing agency were the ones who carried out continued, repetitive tasks as the primary driver of marketing efforts.
However, marketing automation solutions have flipped the script entirely. With a marketing automation platform, sales teams will no longer be responsible for menial tasks like email marketing and social media posting. As a result, they can dedicate their efforts to higher-order efforts, such as following up on lead nurturing to help prospective residents and their loved ones make a decision and then move in.
Why Use Marketing Automation?
There are several reasons why marketing automation for senior living communities is rapidly shifting from being a matter of preference to becoming standard practice:
Optimize marketing processes and approaches
With an automated marketing solution, like Eldermark's integration, you'll gain access to the newest, most effective marketing tactics and campaign approaches designed specifically for senior living. Automation also allows your sales teams to create customized marketing content scheduled for circulation using the most effective channels:
Websites + blogs
Email marketing
Pay-per-click (PPC) ads
Social media platforms (Facebook, Twitter, Linkedin)
SMS text messages
Save money
Automated features allow you to track spending, attribute funds, and analyze data, turning numbers into actionable insights. This will enable sales teams to close more deals, save money on overhead, and prioritize prospective residents with lead scoring.
For more insights into how sales and marketing teams can save money through automation, check out Eldermark's free eBook on Actionable Sales & Marketing Insights to get started!
Free up time for what matters
The top three priorities of any senior care community are to:
Provide exceptional service to residents
Keep employees and staff happy
Increase occupancy and thereby increase ROI
With automation, sales and marketing teams can be confident that all the marketing "leg work" is done right, so they can focus on tasks that speak to a community's high-level priorities.
What To Look for in Marketing Automation Software
What to invest in a marketing automation solution and what to look for in the software are key considerations for senior living operators and executives. The best marketing automation software for you will depend on the specific needs of your community, but here are a few things to look for:
Seamless integration
A common deterrent to introducing new technology into operations is the question of integration. How seamlessly does the new software work with the existing system? How easy is the transition for users? Is there a support infrastructure? The best options are automated solutions that address these concerns and ensure seamless integration.
Robust functionality
If you invest in a software solution, you will want to get the most possible features out of it. Automation requires a degree of trust that the system will accomplish everything it should, and a robust level of functionality is something to look out for. Typical features of top-end automated marketing solutions include:
Customizable workflows
Landing pages
Lead generation
Lead scoring
Phone number collection
Email marketing
Data analysis
Real-time updates
Track record
A company's track record and experience with digital software solutions are also crucial. The senior living industry is already filled with tough competition, with dozens of new providers coming on the scene in recent years. However, new doesn't always mean good, especially in an industry where experience means a lot.
It's a good idea, then, to look for companies that can show concrete evidence of a proven track record of success. For example, this webinar case study shows how Stefanie Fenton used Eldermark's CRM software and marketing automation integrations to create an effective marketing strategy for her senior living community Mount Angel Towers.
Pricing structure
Finally, the size and needs of your community will determine whether a given software solution fits your operational budget.
Best Marketing Automation Solutions for Senior Living
There's a lot to consider when choosing the best senior living software in 2023, and marketing automation is certainly one of them. Here are our top three choices for the best automated marketing solutions for senior living:
With 20 years of experience, Eldermark has provided the best software solutions designed and tailored for the senior living sector. Its intuitive marketing automation integrations offers features that seamlessly integrate with a senior living CRM to provide the most comprehensive solution for attracting and retaining residents.
HubSpot is one of the most popular CRMs offering powerful automated marketing features. However, despite being a leading brand, HubSpot is a general-purpose company, meaning that the specific needs and nuances of senior living still need to be addressed.
Founded in 2012, ActiveDemand is another popular marketing automation software company that empowers businesses with lead-generation tools and customer engagement solutions.
CRM vs Marketing Automation: What Are the Differences?
It's not uncommon to mistake senior living CRM for marketing automation software. But while there are similarities, a key difference distinguishes the two.
CRM is a tool used to maintain and manage customer relationships and track sales data. On the other hand, marketing automation is software that finds the optimal way to attract and nurture leads, which sales teams can convert into customers.
These two systems work together to find and nurture leads, then convert and retain customers.
Frequently Asked Questions
1. Why is marketing automation important?
Marketing automation is important because it helps organizations streamline their marketing efforts, personalize their communications, nurture leads effectively, and ultimately increase their revenue.
2. Should I hire a marketing automation specialist?
This depends on the complexity of your campaigns, your access to resources, and your larger marketing goals. A specialist on the team can help optimize your marketing operations for bigger operations with multiple sites and hundreds of residents.
3. Do I need marketing automation?
If you want to scale your marketing efforts, nurture leads more effectively, and have a clear insight into your marketing and sales funnel, then you need marketing automation.
Eldermark — The Leading Software Solution for Senior Living
Founded and staffed by former senior living operators and nurses, Eldermark prides itself in understanding senior and assisted living communities' frustrations, concerns, and needs.
Whether it's senior living CRM, EHR, admin, sales, or marketing integrations, Eldermark has served the senior living sector for over two decades, improving outcomes and helping hundreds of communities expand their operations.
To find out if Eldermark's solutions are right for you, contact us for a free demo today.
Get Awesome Senior Living Content Delivered Straight to Your Inbox!
Posts by topic