How Data and Analytics Can Help Your Senior Living Community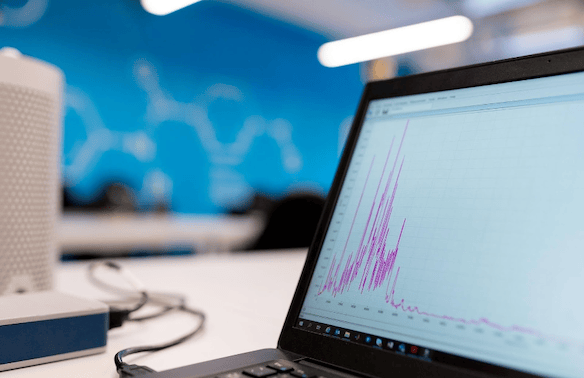 In the aftermath of the COVID-19 pandemic, senior living communities face increasingly complex challenges. Financial instability, low occupancy rates, staff turnover, and other issues affect many organizations – often in complex and intersecting ways. For example, staff recruiting problems can lead to an increase in medical errors and make it difficult to retain residents.
Fortunately, new senior living analytics tools help leaders find innovative solutions to these obstacles. Data analytics software, for instance, uses statistics, artificial intelligence, and other tools to discover patterns and trends in datasets. Senior living communities can use this software to collect and interpret data about employees, current and prospective residents, and the industry.
But what kind of insights can you get from assisted living data sets, and how can organizations use this information? This guide will explore how analytics can help businesses answer critical questions and improve performance.
Interested in how a senior living team could make use of data and analytics? Our latest eBook walks through what kind of prescriptive actions a team can receive from powerful data insights. Grab the eBook now.
Questions Your Senior Living Community Could Answer With Analytics
The day-to-day operations of an assisted living community provide countless opportunities for data collection and analytics. Tools like ElderSmarts Analytics identify key performance indicators (KPIs), such as:
Employee feedback
Incident reports
Medication administration records
Number of tours
Occupancy rates
Referrals
Resident demographics
Falls and related injuries
Analytics tools use several methods to interpret senior living data. Predictive analytics identifies patterns in historical and current data and extrapolates this information to forecast future trends. Diagnostic analytics, meanwhile, use data to explain why certain events occur.
Data analytics can provide valuable insights into every aspect of the senior housing industry. Here are four examples of questions you can answer with tools like ElderSmarts:
1. Why are occupancy rates decreasing in your senior housing community?
Many senior living communities are still working to rebuild their occupancy rates after the pandemic. According to the National Investment Center for Seniors Housing & Care and NIC MAP Vision, the overall senior living occupancy rate was 83.2% during the first quarter of 2023. In contrast, occupancy rates reached 87.2% a few years prior, during the first quarter of 2020.
If your organization's occupancy rates are declining or below the national average, data analytics can identify the issue's root causes. For instance, you can gather information about monthly move-ins, local real estate rates, the number of people visiting your website, and your sales team's daily activities. Additionally, benchmarking allows you to compare your organization's performance to that of your competitors.
For example, data analytics might reveal that your sales representatives only return 25% of phone calls from potential residents and conduct 50% fewer tours than other local senior housing communities. You can use these valuable insights as motivation to perform more outreach to prospective clients, boosting the number of leads that convert to move-ins.
2. Why do so many residents experience falls?
Data from the Centers for Disease Control and Prevention shows that 28% of adults aged 65 or older fall annually. These falls can lead to broken bones, traumatic brain injuries, and other severe conditions. As a result, preventing falls is a top priority for senior living communities.
ElderSmarts makes pinpointing the causes of falls easier by compiling raw data into accessible dashboards. This tool syncs with other systems to gather information about electronic health records, fall locations, resident medication profiles, and resulting injuries. Next, the technology analyzes the data to identify patterns contributing to falls. For instance, you may discover that most falls occur at your organization within one hour after a member of your skilled nursing staff administers narcotics.
Additionally, data analytics can predict future trends, like a continued increase in falls as healthcare providers prescribe more narcotics. Your organization can use this information to monitor residents more closely after dispensing the medication, decreasing the risk of falls. Additionally, you could start new fall-prevention initiatives, like working with providers to find safer alternatives to narcotics.
3. Why do residents leave after short-term stays, and how can you retain them?
Occupancy challenges don't end after residents move in. Organizations also want to retain clients for as long as possible to reduce turnover and boost profitability.
Data analytics is one of the most effective ways to identify factors that impact length of stay. Picture this: Say that you discover that 25% of memory care unit residents move out within three months. Data analytics identify metrics contributing to this trend, including pricing patterns and resident satisfaction.
Based on this analysis, you may realize that the rent price at your memory care community has increased significantly more than competitors' rent over the past two years. To encourage longer stays, your organization could decrease costs or market to a different demographic.
4. How can we measure resident acuity over time?
Residents often need different levels of care throughout their stays as their health situations change. One resident may, for instance, need low acuity while they live at an independent living home but require the highest acuity of care after they move to a memory care community.
Senior housing organizations can use data analytics to measure individual and collective resident acuity. These tools can gather EHRs and other data to provide real-time assessments of resident needs and risks. This data allows you to monitor wellness and ensure that needs are met. At the same time, predictive analytics can identify residents who may need more intense care in the future, so you can plan to recruit more staff if necessary.
Tracking resident acuity can produce many actionable insights for senior housing organizations. Communities can also identify the days or shifts when residents have the highest acuity and schedule caregivers accordingly. Meanwhile, organizations could compare resident acuity to the length of stay to see if certain leads have higher acuity upon admission and leave as a result.
Gain New Insights With Data Analytics
The development of data analytics is one of the hottest trends in the senior living industry, and for good reason. This innovative software allows organizations to gather and interpret a broad range of data. With data analytics, every data point becomes a learning opportunity. Even seemingly insignificant information – like a resident's meal preferences or the number of emails sent by your sales representatives – can provide valuable insights.
Eldermark's ElderSmarts empowers senior living communities to make informed decisions. This powerful data analytics software aggregates enormous quantities of raw data and transforms this information into actionable insights. You can use ElderSmarts to improve every part of your organization's performance, from fall prevention to sales. Plus, the software generates accessible reports that you can easily share with stakeholders, your company's vice president, and other executives.
Contact Eldermark today to schedule a free demo and discover what challenges data analytics can help you overcome.