How to Choose the Best Digital Payment Service for Your Senior Living Community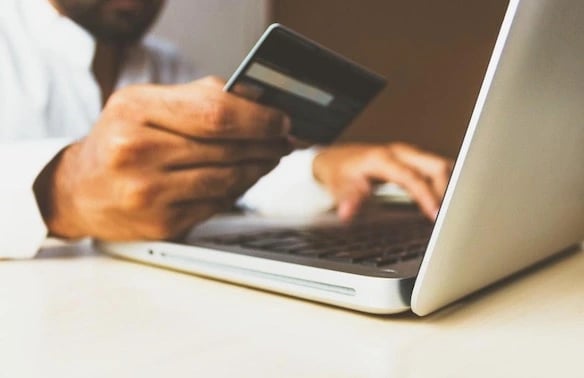 For most people, the days of dropping a check in the mail or counting out a stack of cash are a distant memory. Instead, most consumers prefer to use convenient online payment gateways that allow them to pay their bills and run transactions with the click of a button. Senior living communities can take advantage of this growing expecation for digital solutions and improve the resident experience all while increasing cash flow. However, which payment service provider is best for busy assisted living communities?
Spend a few minutes browsing the internet, and you'll discover hundreds of payment gateway providers. Many people are familiar with big-name companies like Authorize.net, Braintree, Adyen, Square, and Stripe. But are those solutions designed specifically with senior living operations in mind? Depending on your needs, there are numerous advantages to selecting an online payment platform specially built for senior living communities.
This guide will show you how to choose a payment service provider that will simplify the payment process for your residents and staff.
Why Senior Living Communities Should Use Digital Payment Services
If your community has been getting by with old-fashioned payment methods, you may wonder if upgrading to an online payment system is really worth it.
Here are five good reasons why any senior living community should adopt this a digital payment solution:
1. Enhance the Resident Experience
Residents and their families value convenience and flexibility. They don't want to waste their time hunting down a stamp and trekking to the post office to mail a check. Moreover, many seniors find it challenging to make in-person payments, especially if they travel frequently or have a chronic illness - often leaving it up to families and natural supports to mail paper
Online payment processing services allow residents and families to manage their bills at any time and from any location. Older adults can log into the payment portal from any device and view their charges in real time, so they won't be surprised by unexpected expenses.
Payment platforms like Eldermark's ePay also enable clients to divide monthly fees and other expenses among several people. This handy feature makes it easy for families to pitch in to care for their loved ones, even if they're halfway around the world and with no chance for a delayed check in the mail.
2. Increase Security
A lost check or stolen financial information can be devastating and at the very least a major disruption to someone's day-to-day life. In 2022, the Federal Bureau of Investigation estimates that people over the age of 60 lost $3.1 billion due to identity fraud – an 84% increase in losses from the previous year. Businesses like assisted living communities, can help protect high-risk customers by choosing secure payment processing gateways that follow the latest payment card industry (PCI) compliance standards and use a secure API. These platforms keep credit card information and other resident data safe.
Additionally, most credit card companies offer fraud protection and chargebacks. Residents can use this payment method to limit their financial liability if they become victims of identity theft.
3. Boost Cash Flow
Digital payment solutions enable senior living communities to receive a fast and consistent revenue stream. Instead of waiting for checks to trickle in every month, you can get payouts from online transactions deposited into your merchant account in as little as 24 hours. Eldermark has spoken to many senior living organizations who before adopting ePay, typically waited 2-3 weeks to receive cash from rent payments. This increased cash flow makes it significantly easier to manage and forecast your community finances and budget.
4. Offer Flexible Payment Options
Let's face it: Even the most fiscally responsible people occasionally have problems when using a payment method. A resident's bank account could get hacked, or they might misplace their debit card. Luckily, Eldermark's ePay accepts ACH, debit, and credit cards, giving residents more flexibility to manage their finances and cope with emergencies.
Offering multiple payment options like credit or debit cards meets a growing need among consumers. When a resident moves into a senior living community, they're paying for added convenience and often top-of-the-line amenities. A simple, easy-to-use digital payment process that accepts whatever method the resident would prefer to pay their bills with is an expected service.
5. Streamline the Payment Process
A payment processor built for senior living saves staff time by automating invoicing and recurring billing processes. An online payment portal linked from your community homepage makes it simple for residents to pay quickly, schedule auto-payments, split payments and more. These features significantly boost efficiency and free up time for staff members to assist residents in other ways. They also decrease the risk of costly mistakes, like forgetting to send a resident their monthly bill or by connecting your payment software to your care software you can help ensure that incorrect charges don't happen.
How To Choose the Best Digital Payment Service
Shopping for a merchant services provider might seem daunting, but you can quickly narrow your options by looking for a platform that offers these essential features.
Types of Payment
The best payment gateways accept multiple types of payments, such as:
ACH: This system links directly to residents' bank accounts
Credit Cards: Examples include American Express, Chase, Discover, Mastercard, Visa
Digital Wallets: Examples include PayPal, Apple Pay, Google Pay, Amazon Pay, Venmo
Depending on your client base, you may also find it helpful to pick a platform that accepts multiple currencies for families who need to make international payments.
Pricing Structure
Businesses like senior living organizations need affordable payment gateways that can accommodate their sales volume. Look for vendors who charge low transaction fees and processing fees to minimize your expenses. You should also research one-time expenses, such as setup fees and card readers for in-person payments.
Accessibility
Increase resident satisfaction by choosing a service that has an easy-to-navigate payment portal. Residents should be able to quickly enter their credit card or payment details and process transactions easily.
Many vendors also offer point-of-sale (POS) systems that allow merchants to accept credit card payments in person. This technology enables you to accommodate residents' individual needs and make sales on the go.
Additionally, ecommerce platforms like Shopify make it easy for residents to purchase additional services from an online store. They can add items to their virtual shopping cart, enter payment information, and check out using any device.
Customer Support
Even the best technology can occasionally have hiccups. Look for a payment gateway that offers accessible customer support to help you improve functionality and address common issues, such as any technical glitches during payments.
Choosing the Right Service for Your Residents
Eldermark's ePay is the top payment processing solution built specifically for senior living communities. Our software gives your residents the freedom they deserve with speedy ACH, debit card, and credit card processing. ePay also provides essential features like automated billing, data analytics, and next-day settlements that saves senior living teams significant time on admin work and payment processing.
Moreover, unlike most major payment services, ePay is designed by and for senior living operators. As a result, our platform offers seamless integrations with other senior living solutions and popular accounting software like Quickbooks.
For instance, you can connect ePay with your electronic medication administration records (EMAR) and mobile point-of-care software. These interconnected systems will enable the ability to automatically bill residents for services rendered each month without additional steps. This feature saves time and ensures accurate invoicing, leading to an easier to forecast revenue stream.
Contact us today to schedule a free demo and learn how ePay can increase cash flow with speedy card transactions while also streamlining your team's daily work, all while keeping resident data safe.