How CRMs Improve Communication and Collaboration in Senior Care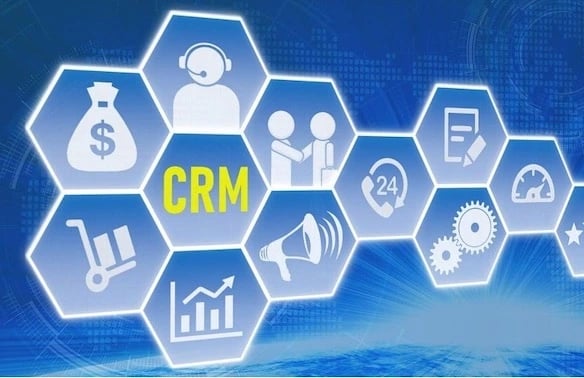 In the United States, there are around 30,600 assisted living communities that hold over 1.2 million beds for their residents. Within those communities, the average number of beds is 39 — and each one has to be carefully managed.
Internally, your organization has to look at your community and determine how many residents you can hold. You need to perform outreach and track leads through a funnel — and like any business, you need to market to specific customer profiles.
A customer relationship management (CRM) platform helps you make the most of your efforts by tracking conversions, improving sales and marketing interactions, and giving you the around-the-clock access you need to your information. It tracks your key performance indicators (KPIs) and lets you make the most of that data as you drive your business forward.
The Importance of Communication & Collaboration for Senior Care

CRM helps track the number of open or filled beds within a community and assists with the outreach needed to attract new residents. It is key to attracting new customer residents and it should be used throughout every aspect of the customer journey.
As communities grow, it's also essential to streamline administrative jobs and to continue to provide the care and quality of services that residents and their families expect. You need CRM data to do this. A CRM collects customer data so you can act on it. By doing so, you create an attractive care setting that you can easily pitch through a digital marketing campaign to your target audience. When you're ready to reach out to clients or they're ready to reach out to you, a CRM assists in those communications through multiple channels such as email or text.
A senior living CRM isn't just useful when looking for leads and following up on them, though. Its integrations can often help you save time by automating tasks you'd normally perform manually, like following up on community tour requests. This gives you an opportunity to work together with other members of your team in real time, with automatic updates occurring as you work.
All in all, these aspects of CRMs help you get more done in less time, improving your residents' or potential residents' experiences by helping you track their activities and seeing what stage they're at within your sales funnel. And, even better, your CRM will help you schedule follow-up calls and emails, so you can continue to make the best impression on these prospects.
How a CRM Improves Communication
Customer relationship management (CRM) is a gamechanger for communication in senior care. It can help you do several things, including centralizing information for staff and sales teams so they can work together on outreach and coordination of move-in of new residents. CRM systems can often help streamline communication between important partners, such as prospective families, your community sales team, and medical providers.
Here's an example of how a CRM improves communication between your staff, your marketing team, and when analytics are layered on top, actionable insights your software can bring to your senior living operations:
The marketing department and leadership at Care Community A want to discuss occupancy and resident acuity to determine if there is a greater need for staffing. Eldermark's analytics platform ElderSmarts then notifies the team of key performance indicators (KPI), including staffing needs, resident acuity, and occupancy trends, making it easier to make data-driven insights based on current statistics and trends in the organization. In this case, by finding that the resident acuity and occupancy have increased, leadership at Care Community A can confirm that they should campaign for additional staff or vendors to support resident needs.
Every senior care community relies on clear communication, and CRM tools can greatly improve that internal communication. With a CRM, every aspect of your resident journey will be tracked automatically on your dashboard, not on tough-to-track spreadsheets.
From communications with your community to details about experiences with the staff, you'll get the resident customer information you need to determine who potential targets are and how you can best reach them. That tracking allows you to provide the a great resident customer experience and to offer better, data-driven responses to those you interact with thanks to quick access to necessary data.
How To Get Started With a New CRM
There are different types of CRM, but most can be customized to a degree by connecting integrations such as LinkedIn, Salesforce, or Hubspot, and by customizing any workflows to meet your needs. A new CRM will take some time to adjust to, but once it's set up, it will help you reach customer and marketing goals, and it will improve your internal and customer communication. It will even be able to be adjusted to changing customer behavior for more effective marketing efforts.
CRM software can work as a form of marketing automation, helping with contact management, reminders about phone calls, cross-sell campaigns, and much more.
Get Started With Goal Setting
To get started with a new CRM platform, begin by evaluating your current senior living business processes and needs. What are the communication challenges you face today that you'd like to resolve with the use of a CRM? Do you want to have optimize information management, emergency communication, task automation, appointment scheduling, or lead management?
CRM software may be a new kind of product for you, but knowing your team members' needs and sales process can help you choose the right one.
Research CRM Software
Once you have your objectives and needs in mind, begin researching CRMs you can use. For example, Eldermark senior living software is a centralized software suite that includes Eldermark's CRM and in-house Digital Marketing solutions. It's purpose-built to help senior living organizations increase revenue, simplify your work, enhance care in your community, and create more meaningful outcomes for residents.
You should select CRM software that helps you:
Increase your leads through active marketing campaigns, such as email marketing
Improve revenue forecasting with real-time sales cycle tracking
Save time on admin work and by automating common sales and marketing tasks
Improve operational efficiency to make better use of sales reps' time
Good data collection, analytics, and organization can help your organization thrive — the right CRM will help make your data-driven decisions simpler.
Prepare for Implementation
After you choose a CRM that's right for your organization, it's time to get ready for implementation. You'll need to determine how the CRM fits into your business's everyday work, marketing plans, or other efforts.
At Eldermark, our software is comprehensive. It's centralized software that positively affects:
Operational efficiency
Resident experience
Financial health
Workforce stability
It also pairs with pharmacy partners and technological integrations, so it can be exactly what your organization needs. Use it to communicate through your active communication channels, look to it for metrics, and find out more about marketing to your customers via customer segmentation.
When you schedule a CRM demo with Eldermark, you'll get all the resources and support you need for your eventual implementation and testing procedures, including Open Screen Connect for online support and a training center to help you do more with your new CRM. You don't have to worry about a ticketing system where you wait for answers — Eldermark has an implementation team that's available every week to take the stress of implementation off your plate. We want all your customer interactions to improve with our software, so we're here to help your team of salespeople, social media experts, and in-house staff.
Learn More About Eldermark's CRM and Marketing Automation Software

Are you ready to improve the efficiency of your sales and marketing teams with a CRM? Enter your contact information, schedule a demo, and speak with our sales software experts to see how Eldermark senior living software can improve your internal communications, improve customer retention, help generate leads, assist you in making data-driven decisions, and more.