EHR Integration: Four Keys to Success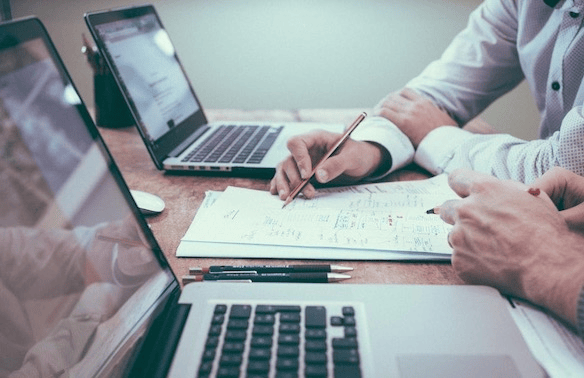 Electronic health records (EHRs) are one of the hottest trends in senior living. According to a recent survey, 54% of senior living organizations invested in EHR software in 2022, and 31% plan to adopt this technology in 2023. If your senior living community wants to join this digital data revolution, though, you may wonder how you can make EHR integration as fast and seamless as possible.
An EHR system can help your community automate tasks, streamline clinical workflows, and improve patient care. Still, you need the right equipment and methods to maximize the benefits of this innovative technology. This guide covers four keys to successful EHR integration.
Choose Centralization
Every senior living organization has a complex data ecosystem. After a single encounter, a resident's digital health records may travel from a point-of-care mobile application to the billing department, their healthcare providers, and the pharmacy. This process can be slow and tedious if staff need to type a patient's data into multiple systems manually.
A centralized EHR like Eldermark's software, though, improves clinical workflows by linking your entire community's network. As staff provides services, the centralized EHR can automatically update the accounting software and electronic medication administration records (EMARs). The system can even receive and integrate EHRs from external providers.
By selecting a centralized EHR, you can feel confident that staff will always have complete, real-time health information as they care for residents.
Ask Colleagues for EHR Recommendations
Vendors are happy to brag about the benefits of their products, but they don't always share the complete picture. Before you choose your EHR software, ask your colleagues in assisted living for feedback. These professionals are often eager to share their personal experiences using EHR technology.
Here are a few critical questions to ask colleagues about their EHR systems:
How easy was it to integrate EHRs with your existing data ecosystem?

How have you used your EHR software to streamline clinical workflows?

What challenges have you faced with your EHR software?

How responsive is the vendor when you experience technical issues?
Additionally, ask the vendor for client testimonials. These referrals can help you select an EHR system with optimal functionality and integration. You can also learn valuable tricks your colleagues have used to ease their transition to EHR.
Test Your EHR Software
You can customize EHR software to enhance your senior living community's unique clinical workflows. Typically, you'll need to do some trial and error to finetune the system to ensure that it provides everything you need. That's why it's essential to make time to test your EHR software before you implement it with your full organization.
Ask your vendor if they can help you test your EHR software in a non-production environment. This setup allows you to see how effectively your systems integrate without making real changes to your organization's network. Testing can help you detect bugs and streamline processes before you take your EHR system live.
Ease Staff Anxieties
Research shows that healthcare professionals experience significant stress when their organization transitions to a new EHR system. Many factors can contribute to staff anxiety, such as fears of making mistakes and steep learning curves when learning new technology. Professionals may also feel frustrated if they need to master new software while juggling many tasks.
Support your senior living staff through the transition by providing the time and resources they need to learn the new EHR technology. Consider setting aside dedicated time for professionals to study the software while they are not caring for residents. You should also choose a vendor who provides 24/7 support so that your staff can get help at any time.
On top of that, you can set your team up for success by choosing an EHR vendor that provides hands-on training. For instance, Eldermark offers comprehensive online training modules. These resources help staff feel confident when using the EHR system and reduce documentation errors.
Retaining staff is a major challenge for senior living organizations across the country. The right technology that makes a team's day easier can help. Read more in our eBook: The Secret to Stable Staffing and Occupancy During the 'Great Resignation'
Simplify Your EHR Integration
Adopting a new EHR system can improve every aspect of your senior living organization. This technology can reduce the time that staff spends on documentation, flag missed or unsafe prescription dosages, and more. At first, incorporating this software into your existing systems may take patience and preparation, but it can also be surprisingly straightforward.
EHR integration is painless and simple with Eldermark's cloud-based EHR software. Our expert team can help you set up your system to suit your organization's workflows and provide staff. Plus, you can quickly increase interoperability with our suite of tailor-made assisted living software.
Contact us today to schedule your free demonstration.