What Is eMAR and Why Should You Use It in Your Assisted Living Community?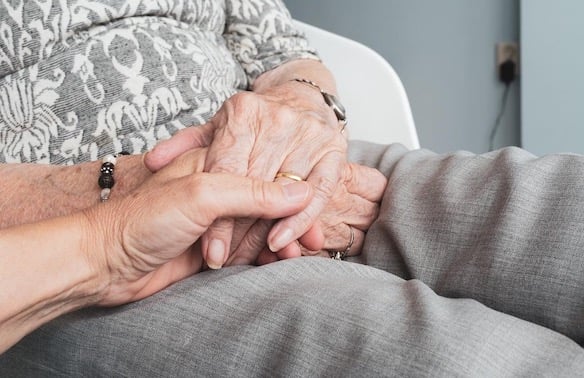 Prescription medications can play a vital role in maintaining the health of many residents. At least 90% of older adults take at least one prescription medication daily, and 36% regularly take at least five. The more prescriptions a resident has to take, the more complex the schedule can be, increasing the risks of mistakes.
Many assisted living communities offer medication management as one of their core services, helping residents take their medications correctly. It's one of the most commonly cited reasons for moving to assisted living in the first place. However, traditional paper medication administration records can be cumbersome. They're time-consuming and leave room for error. An eMAR software solution can streamline and simplify the process, greatly improving medication management and your community's quality of care.
What Is eMAR?
Electronic medication administration record (eMAR) is a software solution that helps assisted living communities to manage resident medications more effectively, offering a digital alternative to paper documents. A quality eMAR system makes it easier for your senior living community to keep track of your residents' medication information, including current medications, schedules, and dosing details. It helps to streamline and automate workflows, saving valuable time and mitigating mistakes. Schedule a personalized eMAR demo today.
Why Should You Use an eMAR System?
There are several reasons to use an assisted living eMAR system:
Create a Comprehensive Resident Profile
A senior living eMAR solution works with your electronic health record (EHR) system, supplementing assessments and resident care plans with essential medication management details. It gives your community complete, comprehensive pictures of your residents' health and well-being in one centralized location.
Reduce Medication Errors
Medication errors are a common occurrence in long-term care communities, but they don't have to be in yours. eMAR healthcare software keeps all medication documentation for each resident continuously up to date. This ensures that your staff always has the most recent information about the medications they need to provide. Typewritten notes from physicians and caregivers, which become available immediately, reduce confusion due to illegible handwriting. You decrease the risk of medication dosing and administration errors and increase resident safety.
Improve Efficiency and Provide Better Quality Care
An eMAR system reduces the need for redundant data entry and automates many of your current processes. It provides a clear layout of a resident's medications and instructions for administration. Caregivers can quickly check off which ones they provided and leave notes if necessary rather than spend time filling out paper forms. Additionally, an electronic system eliminates manual month-end MAR reconciliation. Your staff saves valuable time, allowing them to focus more of their attention on the care of your residents.
Ensure Timely and Accurate Medication Orders and Refills
An eMAR that integrates with your assisted living community's preferred pharmacy improves communication. It provides a direct link, allowing your staff to request medication orders and refills digitally. Pharmacists can then deliver those orders within the same system, ensuring each resident's medication list is accurate and up to date.
Maintain Regulatory Compliance
With automatic recordkeeping, state-based assessments, and centralized healthcare data, the best eMAR software makes it easy to remain compliant. You can generate reports quickly, too, so you're always audit-ready.
What Features Should You Look for in eMAR Software?
Not all eMAR software systems are the same. When looking for a solution for your assisted living community, be sure to look for the following features:
Point-of-service documentation

:

Physicians and caregivers can document information right away, so they're less likely to forget essential details. The information becomes available immediately for everyone involved in a resident's care to view.

Note-sharing capabilities:

Physicians and caregivers should be able to leave notes in the eMAR system that others can view when they pull up a resident's chart.

Pharmacy integration

:




With a direct link to your community's preferred pharmacy, you can ensure prompt and accurate medication orders and refills.

Integration with your EHR

:

Connecting your eMAR to your electronic medical record systems eliminates fragmented documentation. Instead, all information goes into one convenient, centralized location.

On-demand reporting

:

Along with staying audit-ready at all times, the ability to produce reports on-demand can help you identify trends and areas of improvement within your assisted living community.

HIPAA compliance:

Any eMAR software you choose should adhere to HIPAA standards for the protection of electronic health information.
Who Will Use eMAR Software at Your Senior Living Community?
Nurses and caregivers — those who assist residents with their medications — will likely be the ones using eMAR software the most. However, everyone involved in the care of your residents will use it, too. Physicians can use it to place medication orders and provide dosing and administration instructions for caregivers. Even your administrative staff may use it when you need to pull reports.
Does eMAR Work With Other Software?
eMAR software like Eldermark's integrates with your electronic health record system and other software solutions, providing a complete picture of your residents' well-being in one location. That way, there's no need to navigate between applications. All information is centrally available in real-time, giving your staff access to the most up-to-date information when and where they need it.
Frequently Asked Questions About eMAR Software
Do you still have questions about eMAR software? We've got answers:
What Information Does an eMAR Include?
An eMAR contains a resident's list of current medications as well as vital information regarding directions for administration and dosages. It shows what medications a resident received (and when). It also displays notes left by physicians and caregivers.
How Can You Access eMAR?
While medication information goes to one central location, your staff can access the full capabilities of Eldermark's eMAR software from a smartphone, tablet, or computer. Whether online or offline, they can manage medications and treatment from anywhere.
Does eMAR Integrate With All Pharmacies?
Eldermark has a list of more than 400 preferred pharmacies and integrations already in place, and the list continues to grow. There's a good chance that your primary pharmacy can or will be included soon if it hasn't already done so.
Is the Data Held in eMAR Software Safe?
Traditional MAR systems involve a lot of paper. Not only does that paper take up space, but it increases the risk of essential documents getting misplaced or lost. eMAR implementation, on the other hand, allows you to store everything electronically, reducing clutter and protecting vital information. Access to those records is restricted only to those with authorization, and cloud storage keeps data secure.
Are There Any Potential Downsides to an eMAR?
Inaccurate or outdated information in an eMAR can greatly impact a resident's care. Working with your staff to ensure they keep accurate records and update resident details correctly can help avoid this potential issue.
Simplify Medication Management with Eldermark's eMAR Software
With Eldermark's eMAR software, you can streamline and automate workflows across your assisted living community, allowing your staff to work more efficiently and improve resident safety and satisfaction. With a complete picture of each resident's needs in one central location, you can reduce the risk of medication errors and provide better quality care.
Are you ready to make the switch from traditional paper MARs to an electronic system? Schedule a personalized eMAR demo with Eldermark today.