The Importance of Keeping Your EMAR Software Up to Date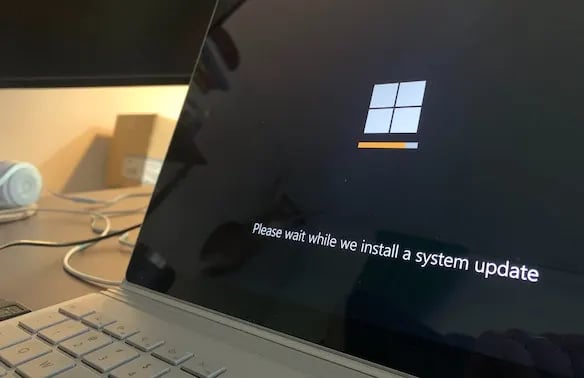 As a busy senior living professional, you've got a lot on your plate. You may feel like you spend most shifts rushing from task to task to provide residents with the highest quality of care. On the most hectic days, you might even find yourself putting off seemingly minor items on your to-do list – like updating your electronic medication administration record (eMAR) software.
However, installing updates promptly is an essential part of maintaining an eMAR system. The modern assisted living landscape evolves constantly, and regular updates ensure you comply with the latest regulations and best practices. Updating your software also helps you avoid serious threats like data leaks. This guide covers the top reasons to update your eMAR software, the risks of avoiding this task, and the value of choosing a platform with automatic updates.
Why You Need To Update Your eMAR Software
If the thought of upgrading your senior living software fills you with annoyance or dread, you're not alone. Computer updates frequently seem to pop up at the most inconvenient times, and no one wants to stop what they're doing to optimize their system. Still, there are many reasons why it's always worth it to update your eMAR software solution.
Access the Latest Features
Top senior living software vendors continually seek new ways to increase the operational efficiency of their solutions. These improvements might include new features that streamline workflows and training modules. Vendors may also develop better assessments for new residents and more accessible user interfaces to chart medical information.
Updating your eMAR software allows you to access the latest features as soon as they launch. These cutting-edge innovations could significantly improve staff productivity and enable you to enhance your resident care continually.
Ensure Accurate Pricing
The prices of medications and services change frequently due to fluctuations in the market, insurance coverage, and other factors. An updated eMAR like Eldermark's offering, though, uses the most recent pricing information so senior living communities can bill residents accurately.
Say, for instance, that a resident gets prescribed an expensive blood pressure medication. The first 30-day supply costs $100, but subsequent refills cost $150. When staff scan the medication bottle's barcode at the point of care, the updated eMAR software will use the most recent price to invoice the resident automatically.
Increase Cybersecurity
According to Black Kite Research, around 35% of cyberattacks in 2022 focused on the healthcare industry. Cybercriminals often target senior living and long-term care communities to steal confidential resident information, such as credit card details and social security numbers.
You can reduce the risk of data leaks and other cybercrimes by always keeping up with the latest software updates. These upgrades frequently include security patches that fix vulnerabilities and fortify your system against emerging cyber threats. Consequently, keeping your system up-to-date is the best way to thwart cybercriminals and protect sensitive resident data.
Improve Software Integration
Senior living communities and home care organizations often improve the functionality of their eMAR software by integrating it with electronic medical records (EMRs) or electronic health records (EHRs). Combining these systems allows caregivers to see changes to resident care plans in real time. For example, if a physician prescribes a new medication for a client, staff will instantly see the real-time update and add administering the drug to their to-do list.
Like eMAR software, EHR and EMR systems frequently update as vendors develop new features. Keeping all your technology up-to-date ensures that these integrated system continue communicating smoothly and provide the most accurate record keeping. Check out Eldermark if you have a need for that type of software.
Risks of Not Updating Your eMAR Software
Maybe you have the best of intentions when it comes to maintaining your eMAR software, but you don't always get around to installing updates. You may wonder: Is skipping an update or two really that bad?
Here are a few potential consequences of not upgrading your system.
Greater Risk of Medication Errors
Medication errors often occur in senior living communities, home healthcare organizations, and other healthcare settings. eMAR reduces these mistakes by helping healthcare providers verify that they're administering the correct medication to the right resident at the appropriate time.
However, eMAR that hasn't been updated correctly may increase medication errors instead of reducing them. For instance, an outdated system could glitch and not notify caregivers if they forget to administer a medication. Similarly, missing an update could cause the eMAR to not sync correctly with an integrated pharmacy network. As a result, the software could fail to automatically send refills to the pharmacy, disrupting your medication management system.
Performance Issues
Vendors provide frequent updates to keep eMAR software fast, functional, and responsive. Outdated systems may develop performance problems, such as frequent crashes and long loading times. Certain cloud-based or web-based features may also become unresponsive if it takes too long for data to transfer between your device and the Internet.
These issues decrease efficiency and prevent residents from receiving timely care, and having software suddenly crash or freeze can frustrate even the most patient caregivers, leading to higher rates of burnout.
Noncompliance
The Health Insurance Portability and Accountability Act (HIPAA) requires assisted living communities, memory care homes, and other healthcare organizations to protect confidential health information. Outdated software may not include the latest data security measures, causing your community to become non-compliant and face legal sanctions.
How To Update Your Eldermark eMAR Software
Senior living communities can choose from many eMAR and EHR vendors, such as ALIS, CareVoyant, ChartMeds, and Yardi. With so many options (from ECP eMAR to PRN Plus), you may wonder how you can find the right software.
You can narrow your choices by searching for a vendor that provides automatic software updates. For example, Eldermark's skilled developers continually improve their eMAR software and automatically push these updates to client systems. You'll receive notifications about upcoming changes from the customer success team, so you're always in the loop.
Eldermark's convenient automatic updates take all the guesswork and effort out of maintaining your eMAR software. You can feel confident that your system uses the latest features for optimal performance. Eldermark's senior living technology also incorporates cutting-edge security and safety measures to protect residents' health and data.
Get in touch to schedule a free demo and learn more about how Eldermark software can decrease medication errors, improve data security, generate additional revenue, and more.